Mobile Infantry 1939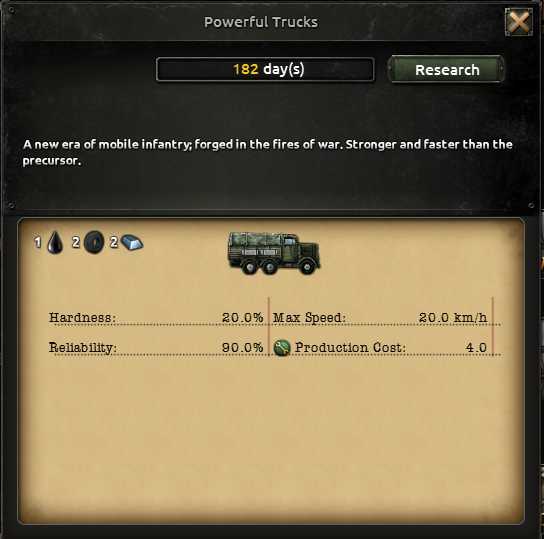 Author:
Caracus
Last revision:
1 Jul at 10:43 2017 UTC
Description:
A new truck equipment for 1939
It bothered me that there is no viable solution to make use of the speed of light tanks since they support 14 later on, with upgrades and boosts almost to 20 but the fastest infantry equipment goes only up to like 15. This will fix it. ( If a tank can go that fast then why shouldnt a more simple vehicle do the same? )
It costs around 50% more to build and and 1 steel and 1 rubber more which makes about 1/3 of the cost of mechanized equipment, resource costs are the same however compared to it. It alignes perfectly with the vanilla scalings that way.
If you are coming from my german focus extended mod you might notice that i removed the extra division setting to maintain all the trained experience and stuff. This make more sense and isnt as op that way 🙂
Have fun Blitzing your way through the battlefields as you should be able to!