Improved Division Designer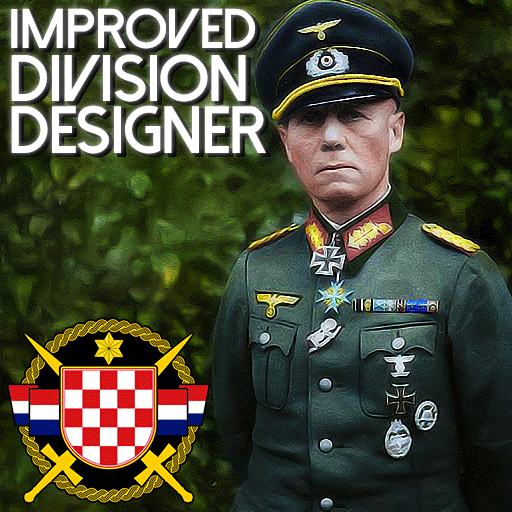 Author:
CRO-TGN
Last revision:
24 Mar at 01:29 UTC
Description:
Improved Division Designer
Version 2.1.0 "Lolipop"
Released: 14/03/2018
What does this mod do?
This mod removes limits on your eyes and your gameplay in Hearts of Iron IV.
What does that mean? It means that this mod changes the "look" and "feel" of the division designer as well as its' functionality.
Now, like in some large mods like BICE, you can take advantage of up to 10 Support Battalions / Companies (instead of the Vanilla 5).
So why would I want this mod? (AKA: I don't play modded HOI4)
3 Reasons:
You want to make divisions that are more historically accurate without ruining your gameplay (by using additional frontline / combat units).
You want more flexibility when you're playing HOI4 and hate limitations that the game devs placed on your division designs by default.
You want a division designer that looks and feels better (more of a subjective reason, I know, but you know it looks pretty nice VS default HOI4).
Why did you not add more space for combat / frontline units?
Units with over 40 Combat Width in HOI4 are usually quite impractical. That's pretty much it.
On the contrary, having over 5 Support Battalions / Companies can actually be quite useful (especially in late game).
Compatibility
This mod should work with any other mod that does not edit the division designer.
Also, see Known Issues.
Known Issues