Viktoria Luise as Queen of Fascist German Empire w/ Traits (Vanilla HOI)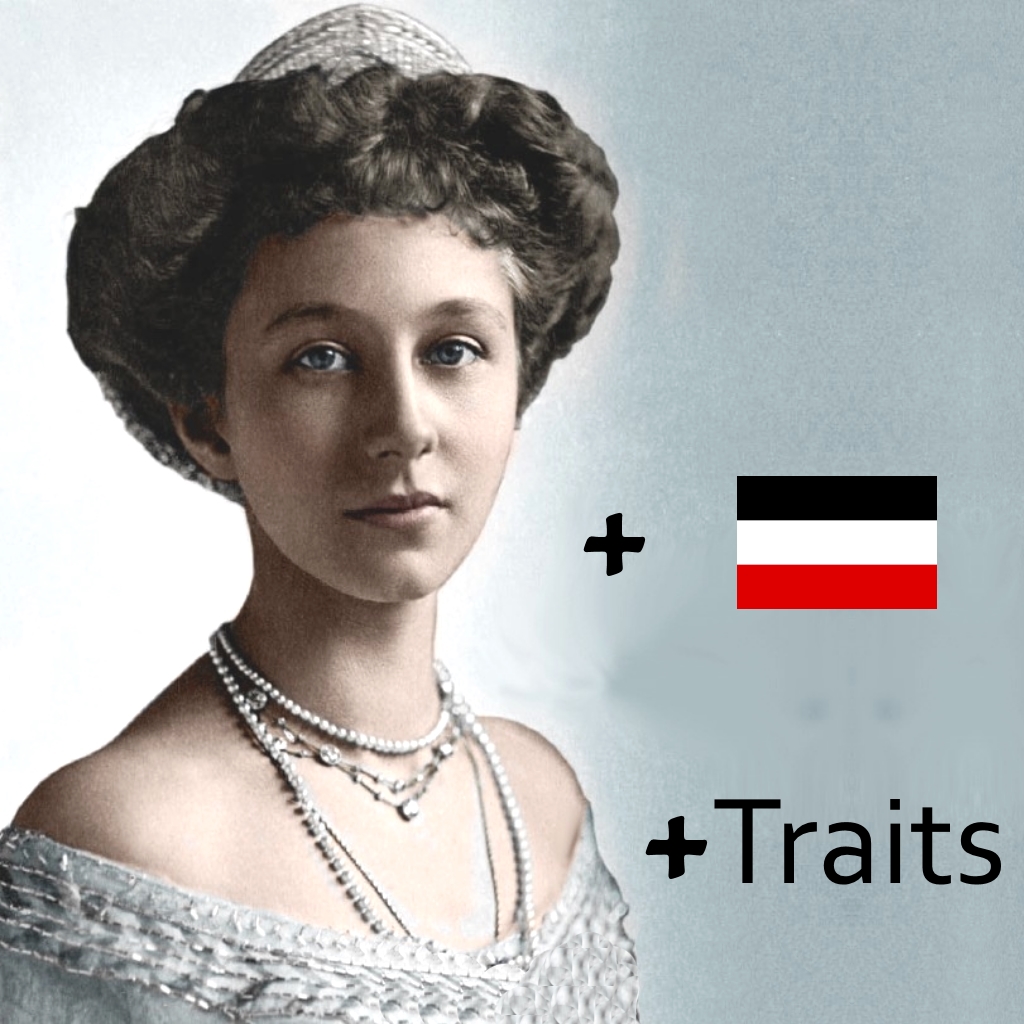 Author:
Pitchback
Last revision:
27 Dec at 18:07 2017 UTC
Description:
Another addition to "Viktoria Luise as Queen of Germany". This mod changes Germany's flag to the imperial tricolor, renames the "German Reich" to the "German Empire" and adds the realistic "Inexperienced Imperialist"-trait to Viktoria Luise.
Germany stays fascist.
If you want the mod without the trait, look here: http://steamcommunity.com/sharedfiles/filedetails/?id=1246367791
If you want just her, look here: http://steamcommunity.com/sharedfiles/filedetails/?id=1245206196