Steel Method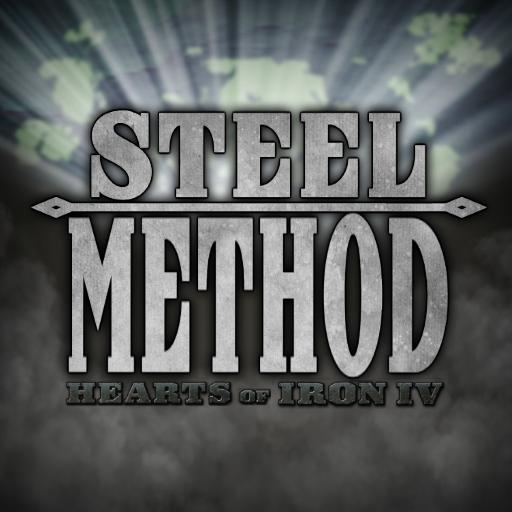 Author:
Makord
Last revision:
27 Jan at 20:01 UTC
Description:
ATTENTION! AT THE MOMENT IT IS JUST A DEMONSTRATION OF THE SCREENSHOTS AND DESCRIPTION!!! THE GAMEMODE ITSELF WILL BE RELEASED LATER! SUBSCRIBE, RATE AND STAY TUNED!
"Steel Method" – is a global modification, which will immerse you in a completely different world. Mod talks about an alternate universe where the civilization, the technological development which corresponds to the beginning of 20th century earth, is in constant war.
Peculiar properties:
> Brand new global map.
> A new history of the world with their own unique events.
> A lot of countries.
> Huge national focus trees that will allow you to choose your path of development.
> New high-quality icons and pictures.
> Own 3D-models of equipment and units.
> And much more!
World history:
In a distant sector of space there is the star named Isaron round which revolves the planet Yaragvan. On this planet millions of years ago life emerged, almost fully meets the Earth. A planetary year is 365 earth days. In the end, one of the continents there was a reasonable creature, looks almost indistinguishable from humans.
Yaragvany differed brilliant mind quickly adapted to the new conditions. However, the most important "attribute" of their kind was a constant, insatiable thirst for war and domination over all others…
So, the game begins in 1736 after a mysterious great War. The period of urbanization. A new "iron monsters" – tanks were invented. There are too many contradictions between peoples. The hearts of the people again want large-scale war, equal in scope which was not yet.
Many people want to ascend to the Olympus of fame, but not many can. Where this time will turn the story? A new era of peace or new age of war? Only you can decide.
Welcome to the world of "Steel Method".
>The mod will be available in English and Russian<
Our group (Russian) in VK: https://vk.com/sm_mod_hoi4
Modification created on the basis of our own (now closed) forum role-playing game (FRPG).