Patriotic Music and National Anthems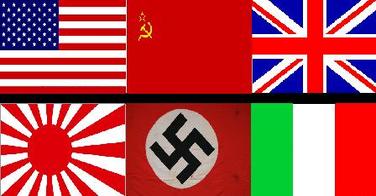 Author:
Astrikós
Last revision:
10 Dec at 16:25 2017 UTC
Description:
I lost my files for the mod, so no further edits can be made 🙁
Compatible with Kaiserreich, Millenium Dawn et cetera.
Adds patriotic songs and National anthems from around the world at this time to the music playlist of the game. Replaces default songs.
Current songs:
I Vow To Thee
Erika (German March)
Rule Britannia
I Vow To Thee – War
Deutschland Uber Alles
Fahnen Wehen
National Anthem of Europe – An Ode to Joy
La Marseillaise
Giovinezza
Scotland The Brave
Star Spangled Banner
National Anthem of the USSR
Prussian Glory
Battotai
God Save The Queen
Kalinka
More to be added in the near future!