A Pacifican Dream – A Kaiserreich submod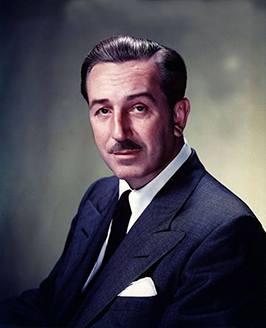 Description:
NEW PORTRAITS, FLAGS AND FOCUSES UPDATE!
Also, a new mod:
California Here I come!
Have you ever played the PSA and wished you had more troops? Maybe you realized that the AI is able to get Nevada and Idaho, but you can't. You may have even noticed that WALT DISNEY is an option for economic minister, but not for president or dictator.
This mod adds additional flavor to the Pacific States as well as making some other changes to make the PSA more fun to play.
Currently, this mod changes the following:
-The PSA starts with Nevada and Idaho!
-Replaces Howard Hughes with Walt Disney and Clarence D. Martin with Amelia Earhart in the elections!
-Can choose to give all power to Disney, making him a benevolent visionary!
-Changed some of the general portraits to look more distinguished from the other US generals!
-Re-introduces the treaty of Sacramento event!
-Changes the focus tree to contain expansion focuses!
-Increased the population and industry on the West Coast
-Added new flags for the flag event
-Added Las Vegas as a major city (still needs an overworld sprite)
-Most all of the starting divisions are given nicknames similar to some US divisions
-Added a new ?Police Department? division template
-Changed some of the spawning locations for the drafted divisions
-Added a couple of units to the draft
-Makes Japan Almost always accepts you into the Co-Prosperity Sphere
-Can now join the Entente in exchange for British Columbia
————————————————–
Planed changes:
-Adding new events
-More secret surprises
————————————————
This is my first HOI4 mod, so please be patient if I take time fixing bugs.
Constructive criticism is welcomed and requests for changes will be considered.
I welcome anyone who wants to work with me or has something to add to message me, you will get full credit.
Special thank you to Logandp7 for providing several amazing art assets including the general portraits, additional flags and his spectacular Disney portraits!
Thank you to Reddit user LivingRaccoon for the idea of adding Amelia Earhart!
I added two new Easter Eggs in the update. The first person to leave a comment saying what the two Easter Eggs are will get a friend request and the opportunity to ask me anything!
The old Melonpan Easter Egg has been removed and been given a new submod here: http://steamcommunity.com/sharedfiles/filedetails/?id=1305071589