More Ministers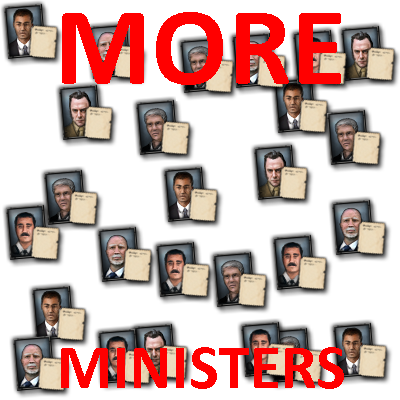 Description:
=======What does this do?=======
This mod unlocks all minister types for all countries, so you don't have to worry about the same three ministers for your minor country!
Some countries have different level ministers, so you might end with two ministers of the same type.
=======Does it works with other mods?=======
As long the mod doesn't modify the zzz_generic.txt file, it can work with any mod!