Millenium Dawn Addon: Sir Nils Olav III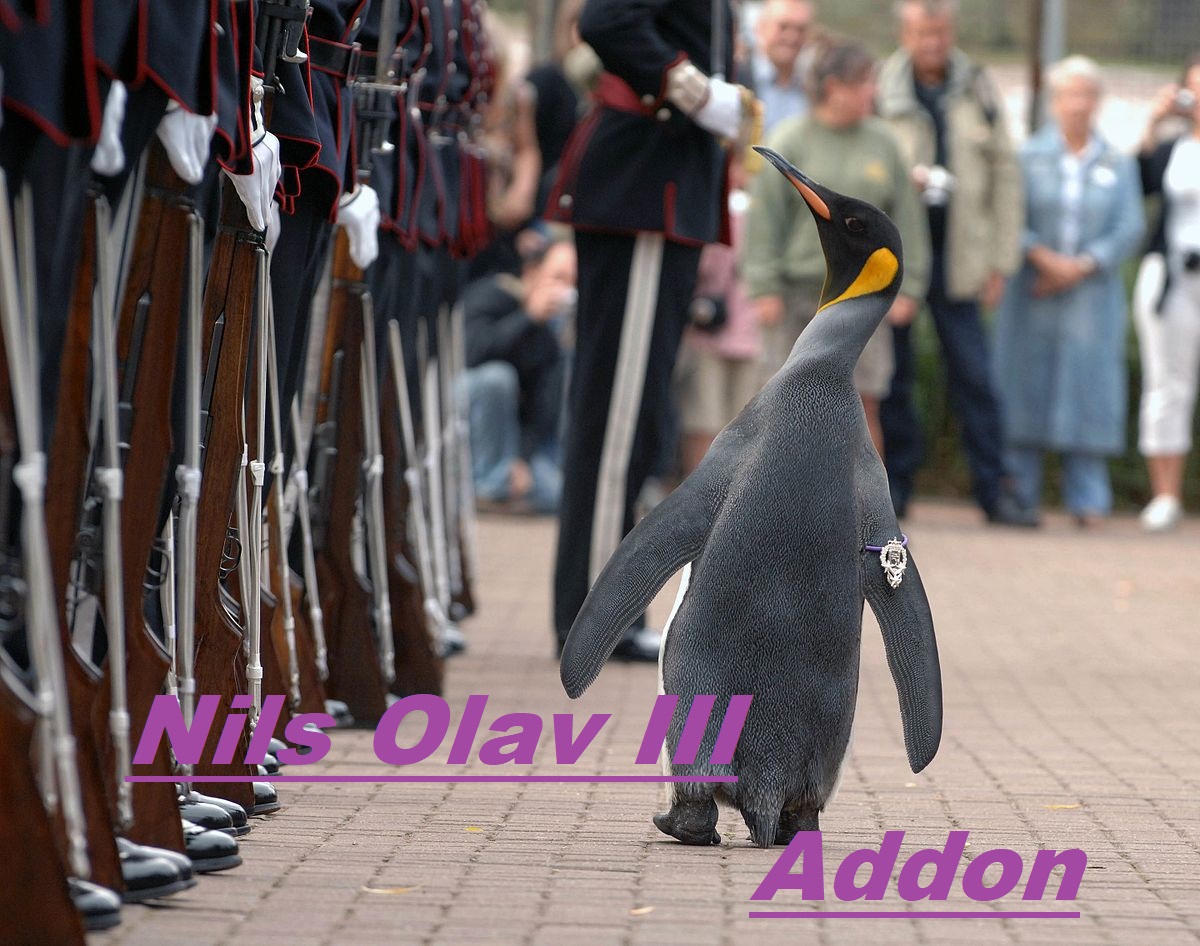 Description:
Dear …. Idk … Customer?
This mod adds me the great Brigadier, Colonel-in-Chief and mascot Sir Nils Olav III of Norway to the Game.
Iam a king penguin who resides in Edinburgh Zoo, Scotland. The knighthood was approved by King Harald V and
I was the first penguin to receive such an honour in the Norwegian Army.
For more informations about me click here: https://en.wikipedia.org/wiki/Nils_Olav
You need for this mod Millenium Dawn
http://steamcommunity.com/sharedfiles/filedetails/?id=1228672584
+New Focus tree for Norway
+New General Sir Nils Olav
+New Loadingscreen
This mod isnt finished yet so pls be patient XD
But of course its 100% playabile and you can give it a try and pls leave suggestions.
Sincerly Sir Nils Olav III
and soon leader of the wold.