Millennium Dawn: Expanded American Ideology Tree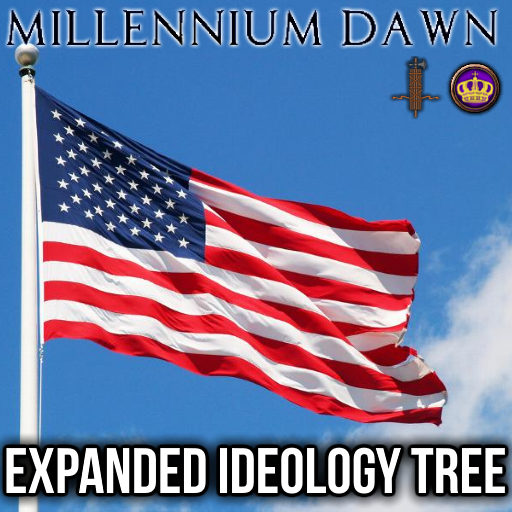 Description:
Expanded American Ideology Tree for Millenium Dawn
Fully Working in 1.5.3!
This is a submod for Millenium Dawn that expands the ideology portion of the United States focus tree. It allows the player to turn to a fascist or monarchist ideology through the US national focus tree.Not only does this mod expand the ideology tree, it also adds an additional American Empire tree when you complete the focus 'Imperial America'.
———————————————————————————————-
Some things you can do in this mod:
– Turn America into a fascisitic imperialist regime and conquer all of North America
– Establish the New Confederate States of America
– Turn America into a monarchist autocracy and colonize Africa
– Turn America into a monarchist oligarchy and bring peace and prosperity to the nation
———————————————————————————————-
This is my first published mod on the workshop for Hearts of Iron. So there may be a few loose ends that I missed. If any bugs or anomalies are found, please report them. It would help a lot!
Thanks! I hope you enjoy the mod!