Faction for Everyone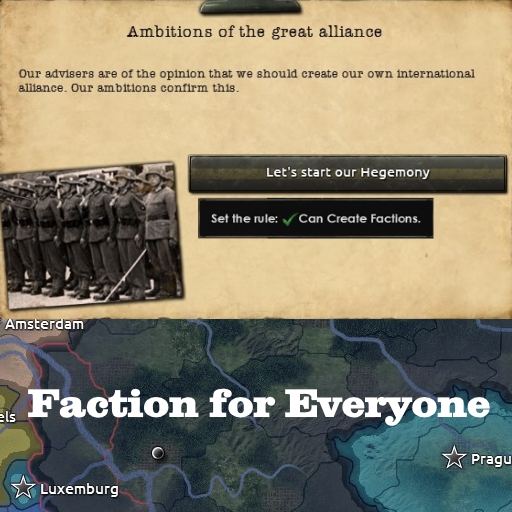 Description:
Hello there!

Today i release a small mod which allow for every country make own faction. Someone could ask why?
If you wanna play and Axis was fall, Japan make focus to join Axis. What then? Then you can use this mod and Japan can create own nation without focus!
Also mod works with other mods, like Kaiserreich, The Great War or Millenium Dawn. Where some countries can't make own faction because doesn't have own focus for that.
How it works?
-Open console by clicking "~"
-Write "event faction.1"
-Done! Huray!
If you see any bugs write it! And remember to rate and add to favorite if you like this mod!
Languages Compatible:
-Polish
-English
-German
-Russian
-Spanish
-French
-Portuguese
And remember!
"A niechaj narodowie wżdy postronni znają, iż Polacy nie gęsi, iż swój język mają."