Improved Non-Aligned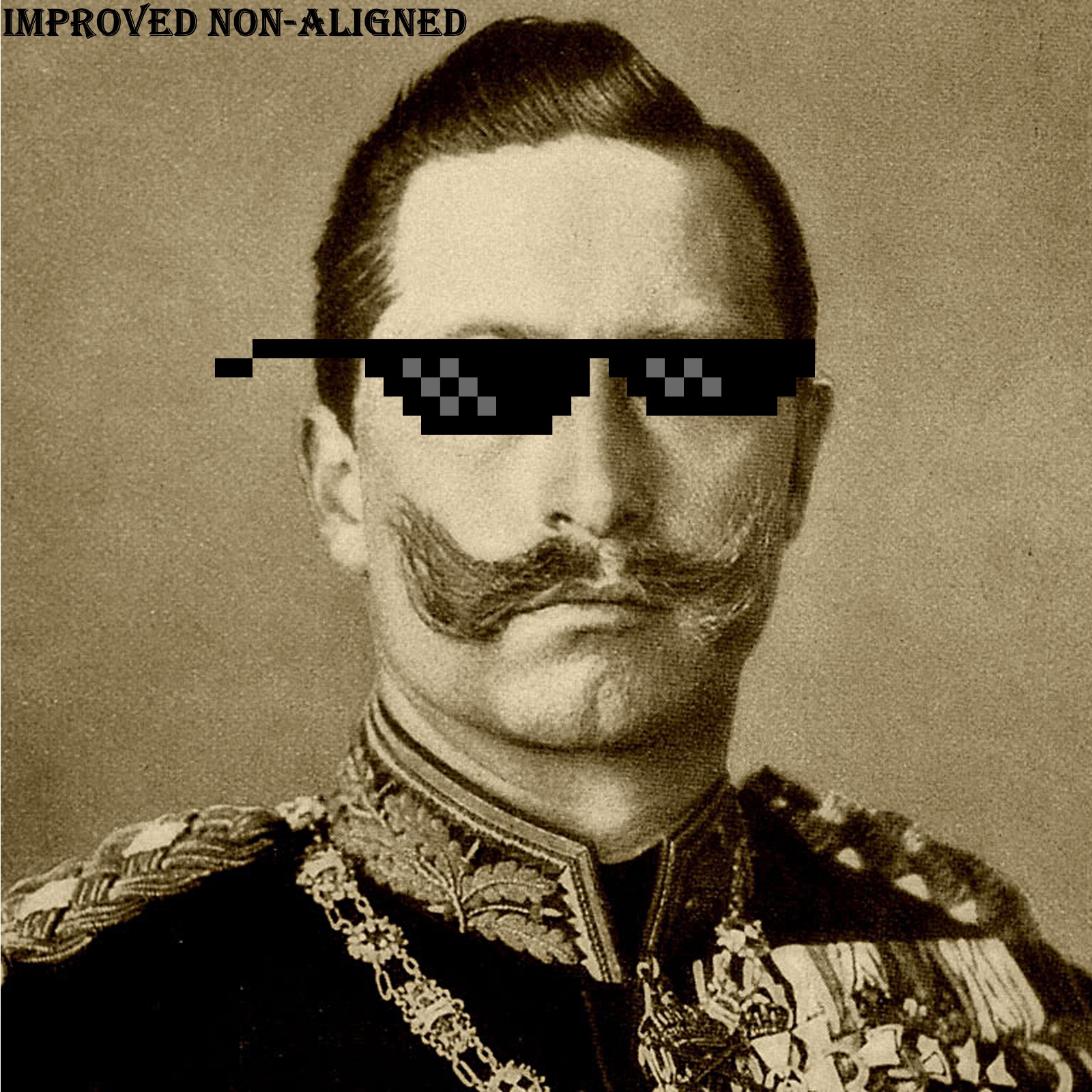 Author:
Vaporskjöld
Last revision:
8 Mar at 19:06 2018 UTC
Description:
Not to spit on the modders who made the exact same thing as me before, but I prefer not to have 3 or 4 seperate mods for essentialy one thing.
Supported version: 1.5.0
Features:

– Non-Aligned colour is now purple (inspired by monarchism in MD)
– war impact on world tension from 0.25 to 0.75
– faction impact on world tension from 0.3 to 0.1
– force government to yes
– can puppet to yes
– send volunteers to yes
– completely removed (set to zero):
generate_wargoal_tension = 0.5
join_faction_tension = 0.4
lend_lease_tension = 0.4
send_volunteers_tension = 0.4
guarantee_tension = 0.4
– drift defence factor from -0.3 to -0.15
– added a faction modifier (drift_defence_factor = 0.35) to counter previous malus if in faction
– can be boosted to yes
– added political advisor for boosting non-aligned in own country
– added event for neutrality takeover if previous pa is in office and popularity is over 50% with 3 choices (yes, no and war)
If anything misses or something doesn't work please comment, I'll try to fix it. I haven't tested the mod for balancing yet, if something is amiss please tell me as well.
Not compatible with mods that change 00_ideologies.txt