Small Fixes for Austria-Hungary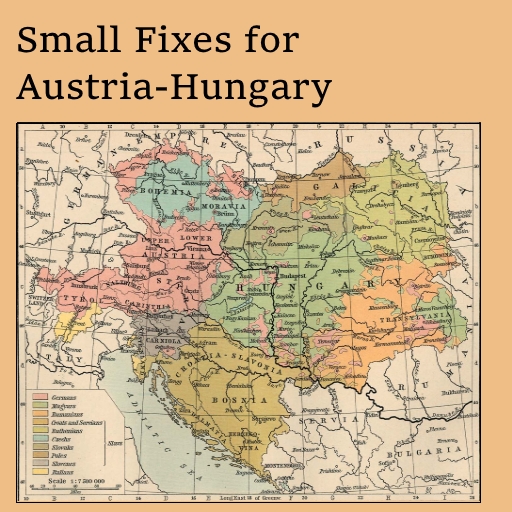 Author:
Skelsa
Last revision:
15 Mar at 15:36 UTC
Description:
This small mod includes some small fixes for Austria-Hungary which should have been part of 1.5 :
-Neutral nations can puppet and topple governments
-Austria-Hungary can choose Vienna as her capital and get Otto von Habsburg on the throne.
I really don't plan to extend this mod (except if I really like a suggestion) and it's very likely that the 1.5.1 patch will render this mod useless. This addon was only created as a bandaid fix to enhance gameplay as the Habsburgs or other non-aligned nations.
Report any bugs you find! Thanks!