Small Fixes for Austria-Hungary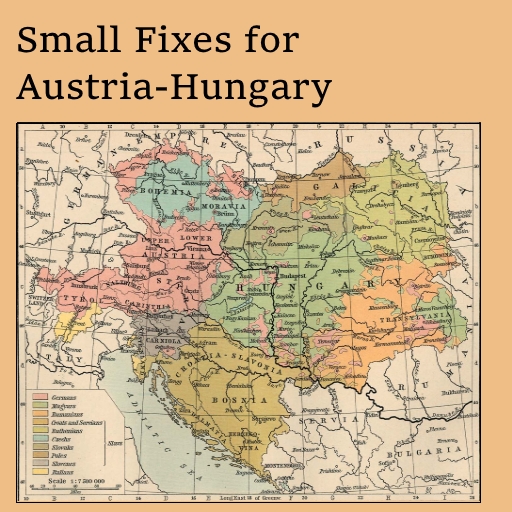 Author:
Skelsa
Last revision:
25 Aug at 18:04 2018 UTC
Description:
This small mod includes some small fixes for Austria-Hungary which should have been part of 1.5 :
– Austria-Hungary can choose Vienna as her capital
– Otto von Habsburg can become leader of the Austro-Hungarian Empire if it was formed NOT through Hungary's tree
Hearts of Iron has now reached version 1.5.3 and Paradox has only added the ability for neutrals to puppet and allowed Otto von Habsburg to become Head of State if A-H was formed through Germany's "Rekindle Imperial Sentiment" focus. Nothing else.
Unless Paradox Interactive adds the option to select Vienna as capital and allows Otto to become leader for EVERY way to form the Habsburg Empire I will leave the mod as it is. The aforementioned features should have been part of the base game honestly.
I really don't plan to extend this mod ( only in case I really like a suggestion). This addon was only created as a bandaid fix to enhance gameplay as the Habsburgs or other non-aligned nations.
Report any bugs you find! Thanks!