Quam's Graphics Mod (IronMan Version)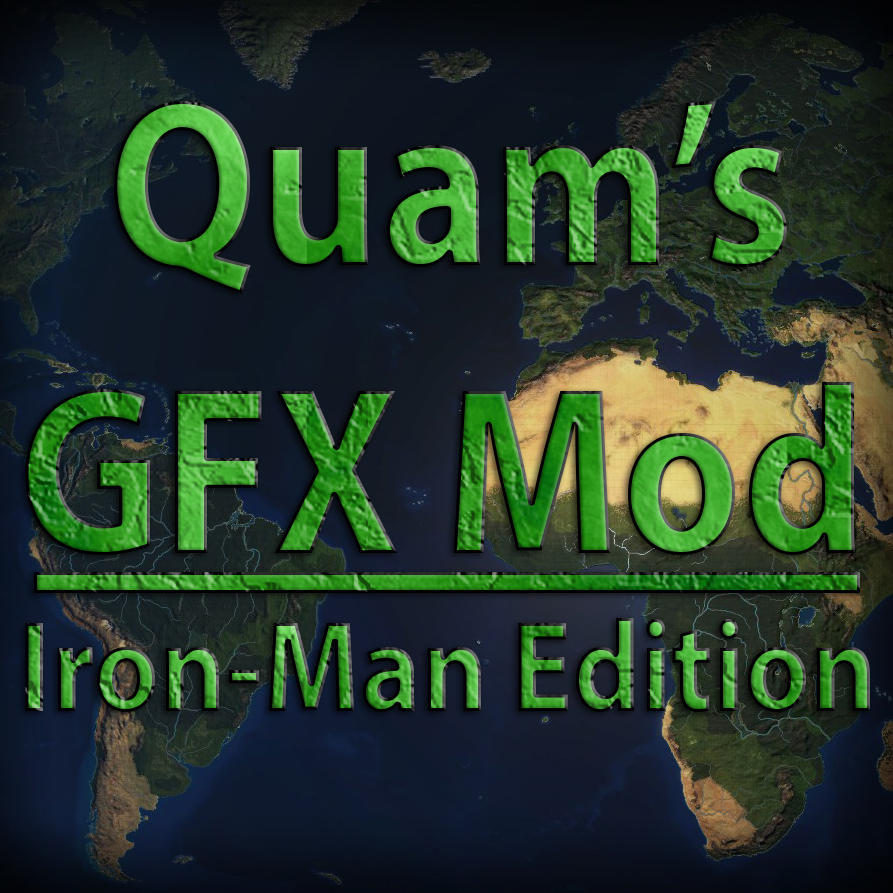 Author:
Papa Quam's
Last revision:
1 Sep at 03:08 2018 UTC
Description:
Quam's Graphics
Version: (1.5.5) (IRONMAN/MULTIPLAYER COMPATABLE)
Ladies and gentlemen, i present to you quams terrain view. you may be asking yourself, what the hell is does this do? It simply changes the textures, water, and a few more important things. if ya want more look at the list below. If you like this mod thumbs up and favorite. Thank you all and i hope you enjoy
– New Historical Loading Screens
– New terrain Textures
– "Constants" file changed (for anyone who doesnt know, this changes the fade of country colors as you zoom in)
– The map will now look smooth and nice
1.1 – No more crashing making naval invasions
1.2 – No more stupid loading screens
1.3 – Slick Battle Plans
_____________________________________
If you have any ideas, or want to use my mod for somthing, please comment or contact me directly. If you want to help me make this mod and have a little skill that could be useful contact quam and you can be a co developer. Thats all folks, ill see ya in another life.
~ Quam <3