Chinese Panzer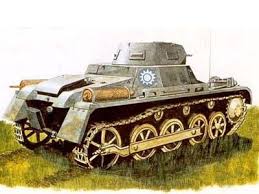 Description:
A little mod reskins the light tank model of Nationalist China.
The idea is come from the German-trained divisions of the nationalist army.
It used the German & US light tank models as the model base.
Nationalist China's model has the emblem of Kuomintang.
My other reskin mod
Communist Chinese Tanks
https://steamcommunity.com/sharedfiles/filedetails/?id=1361030297
Download
Revisions:
Old revisions of this mod are available below. Click the link to download.