OWB Unique Infantry Weapons for Minors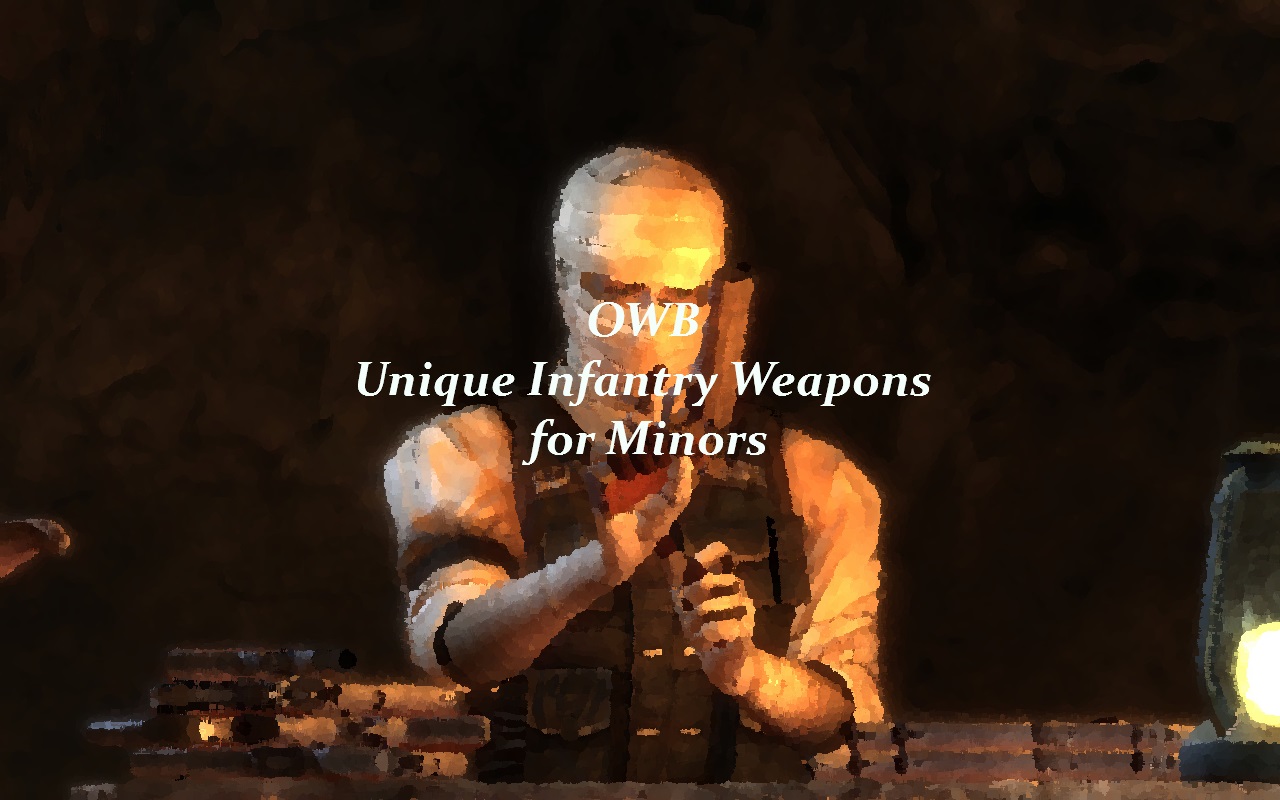 Description:
"In the Great Basin and Colorado Plateau, all tribes are known for a specific weapon." – Joshua Graham
This Submod adds 16 unique infantry equipment 2dsprites from Fallout New Vegas and Fallout 2 for the White Legs, the Dead Horses, the Sorrows, the Shi, Arroyo, New Canaan, Caesars Legion, the Yakuza and New Vegas.
Pls tell me if any of the descriptions have mistakes in them.