Kaiserreich Anime Mod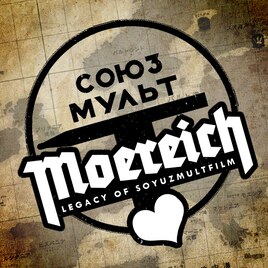 Description:
The mod is now compatible with KR 0.8 "Divided States"! Thank you for your patience!
Join our friendly Discord[discord.gg] for updates and news and new friends!
Follow us on twitter for images of cute military girls and update on the mod!
Related mods:
Awoo: Momiji Console Graphic (Included in this mod)
Moereich: Legacy of Soyuzmultfilm (Kaiserreich Anime Mod) is an anime portrait submod for Kaiserreich that seeks to replace every in-game portrait with an anime counterpart. We currently have portaits for over a hundred country tags and are fully compatible with KR 0.8 and the Kaiserreich Music Mod!
12/1/2019
V0.10.5 – Update with 200+ event pics. Read the full changelog here[pastebin.com].
23/12/2018
V0.10.4 – Christmas update and compatibility patch for 0.8.3. Read the full changelog here[pastebin.com].
☑ Total leader overhaul: 3000+ portraits for generals, admirals and politicians and rising with every update. See the full list here[pastebin.com]
☑ Regional flavor: All featured countries (to the best of our abilities) have leaders reflecting the country's culture and style
☑ New voices for Russian units
☑ New loading screens and quotes
☑ New intro music
☑ New graphics for introduction events
MoereichはHearts of Iron IV KaiserreichのMODです。 これは、3000以上のアニメの女の子の肖像画をMODに入れます。 このMODはゲームプレイを変更しません。
《萌Reich》是鋼鐵雄心IV模組Kaiserreich的亞模組,把超過3000個萌娘頭像悉心放到Kaiserreich內的世界。本模組不改變遊戲內容。
《萌Reich》是钢铁雄心IV模组Kaiserreich的亚模组,把超过3000个萌娘头像悉心放到Kaiserreich内的世界。本模组不改变游戏内容。
Moereich ist ein Submod für Hearts of Iron IV Kaiserreich, das über 3000 Anime-Mädchen Porträts in den Mod bringt. Dieser Mod ändert nichts am Gameplay.
Moereich – это дополнение для Hearts of Iron IV Kaiserreich, в который вложено более 3000 портретов девушек из аниме. Этот мод не изменяет игровой процесс.
SHORT-TERM
Currently, we're working on:
☑ Keeping up with the developments of V0.8 and future patches to Kaiserreich.
☑ Updating the Italian states, UOB and the British Empire states to be fully clean and on par with other majors in terms of quality.
☑ Adding more event/report pics.
☑ Laying the groundwork for adding ministers into the mod.
Bug reports will always be pushed up in the priority list, so please report issues if you run into them!
LONG TERM
In the future, we're hoping to do the following:
☑ Update other regions to bring up their quality to what's become the standard for our mod.
☑ Clean every background in every portrait (already the standard for newer nations)
☑ Adding more unit voices (ENG, GER, FRA and RUS already in, suggestions for sources appreciated!)
☑ Replacing all event graphics
☑ Starting to replace the minister portraits
☑ Further updating the UI where applicable
☑ Maybe unit graphics in the far flung future
Q: What should I do if I find a glitch/dupe?
A: Please comment below or contact us through another method and describe your problem to us. Please provide a full name and country tag when referencing specifc characters.
Q: What should I do if I find a missing portrait?
A: Check if the country is supposed to be done here[pastebin.com]. If it's supposed to be completed – please let us know that we missed something! If not, don't worry, we know about it!
Q: Can I get a source for [art x]?
A: Because of the large number of batch requests for images we've been getting we will no longer be fulfilling source requests on our Steam page and will hereby reserve the Steam comments section for bug reports and mod feedback. Please join our Discord server if you want sources on images in the future. Old requests links can be found at this list[pastebin.com].
Q: Can I have the loading screens?
A: Here are the new V0.09.1+ loading screens[imgur.com] and the old V0.01-V0.09 loading screens![imgur.com]
Q: What are the songs used in game?
A: 《作战部署IV》from Warship Girls R, and "Rhine no Mamori" from Strike Witches.
Q: Are you going to do anime versions for other major mods?
A: We're currently only working on Kaiserreich and have no plans on moving on to other mods at the time.