Kaiserreich Anime Mod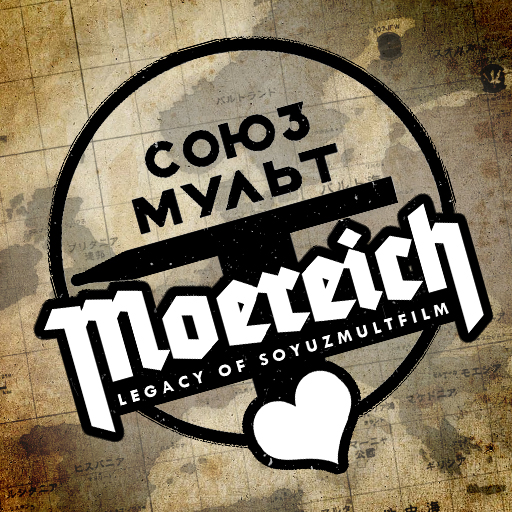 Description:
The "El Cóndor Pasa" update is out, covering all nations in the Kaiserreich 0.7 update!
Follow us on twitter for images of cute military girls and update on the mod!
Related mods:
Awoo: Momiji Console Graphic (Included in this mod)
Moereich: Legacy of Soyuzmultfilm (Kaiserreich Anime Mod) is an anime portrait submod for Kaiserreich that seeks to replace every in-game portrait with an anime counterpart. We currently have portaits for over a hundred country tags and are fully compatible with KR 0.7 and the Kaiserreich Music Mod!
3/9/2018
V0.09.4 – Indian rework and bugfixes! Read the full changelog here[pastebin.com]
3/9/2018
V0.09.3 – Portraits for Quebec, Burma, Cambodia, Laos, Malaysia and Siam, plus fixes and more! Read the full changelog here[pastebin.com]
26/8/2018
V0.09.2 – Rework for Indochina, Philippines, Vietnam, plus fixes and more! Read the full changelog here[pastebin.com]
19/8/2018
V0.09.1 – Back from Hiatus Update: Rework for Germany, Austria, Baltic Duchy, Russia, Soviet Union and Transamur, addition of Latvia, Siberia, Tajikistan and Uzbekistan, plus fixes and more! Read the full changelog here[pastebin.com]
30/7/2018
V0.09 – "El Cóndor Pasa" Update: Portraits for all South American nations and breakaways, West Indies Federation, Haiti, Panama, Greece, Dutch East Indies, Insulinda, Kyrgyzstan and Tanna Tuva, plus rework for Poland, Nationalist France and Commune of France. See a more detailed list here[pastebin.com]
☑ Total leader overhaul: 3000+ portraits for generals, admirals and politicians and rising with every update. See the full list here[pastebin.com]
☑ Regional flavor: All featured countries (to the best of our abilities) have leaders reflecting the country's culture and style
☑ New voices for Russian units
☑ New loading screens and quotes
☑ New intro music
☑ New graphics for introduction events
MoereichはHearts of Iron IV KaiserreichのMODです。 これは、3000以上のアニメの女の子の肖像画をMODに入れます。 このMODはゲームプレイを変更しません。
《萌Reich》是鋼鐵雄心IV模組Kaiserreich的亞模組,把超過3000個萌娘頭像悉心放到Kaiserreich內的世界。本模組不改變遊戲內容。
《萌Reich》是钢铁雄心IV模组Kaiserreich的亚模组,把超过3000个萌娘头像悉心放到Kaiserreich内的世界。本模组不改变游戏内容。
Moereich ist ein Submod für Hearts of Iron IV Kaiserreich, das über 3000 Anime-Mädchen Porträts in den Mod bringt. Dieser Mod ändert nichts am Gameplay.
Moereich – это дополнение для Hearts of Iron IV Kaiserreich, в который вложено более 3000 портретов девушек из аниме. Этот мод не изменяет игровой процесс.
Based on the number of missing portraits, male portraits, and the overall likelihood that people will run into them, we're going to work with the following schedule for the next couple of weeks and months, barring any major releases from the main KR team:
☑ Phase 1: Fix the various balkanized central and western European states (especially post-Weltkrieg), numerous recently discovered omissions in the Baltics and southern Europe
☑ Phase 2: Fix the various minor hidden states in eastern and central Asia, along with dupes, glitches and other omissions in Russia, the USSR, and balkanized Russia, add the Phillipines.
☑ Phase 3: If there's time before V0.8 of KR drops, fix various south and east Asian countries unlikely to be removed in V0.9.
Bug reports will always be pushed up in the priority list, so please report issues if you run into them!
LONG TERM: Way into the future, well after we finish all the portraits in the main game.
☑ Clean backgrounds for everyone (already the standard for newer nations)
☑ Replacing unit sounds (suggestions for sources appreciated!)
☑ Replacing event graphics
☑ Replacing minister graphics
☑ Update the UI
☑ Maybe unit graphics in the far flung future
Q: What should I do if I find a glitch/dupe?
A: Please comment below or contact us through another method and describe your problem to us. Please provide a full name and country tag when referencing specifc characters.
Q: What should I do if I find a missing portrait?
A: Check if the country is supposed to be done here[pastebin.com]. If it's supposed to be completed – please let us know that we missed something! If not, don't worry, we know about it!
Q: Can I get a source for [art x]?
A: Please give the full name of the person and the country tag and we'll try to help you. Before asking, make sure to look at this list[pastebin.com] of prior requests to make sure it hasn't already been fulfilled.
Q: Can I have the loading screens?
A: Here are the new V0.09.1+ loading screens[imgur.com] and the old V0.01-V0.09 loading screens![imgur.com]
Q: What's the intro song?
A: "Rhine no Mamori" from Strike Witches
Q: Are you going to do anime versions for other major mods?
A: We're currently only working on Kaiserreich and have no plans on moving on to other mods at the time.