Kaiserreich Anime Mod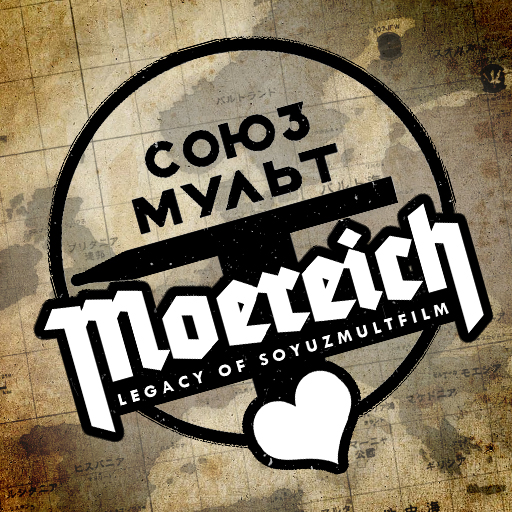 Description:
Moereich: Legacy of Soyuzmultfilm (Kaiserreich Anime Mod) is an anime portrait submod for Kaiserreich that seeks to replace every in-game portrait with an anime counterpart. We currently have portaits for over a hundred country tags and full compatability with HoI4 V1.5+ "Cornflakes", Kaiserreich and Kaiserreich Music.
18/06/18
0.06.2 Update: Portraits for Armenia, Azerbaijin, Georgia, Alash Orda, Don-Kuban Union and Turkestan
18/06/10
0.06.1 Update: Portraits for New Zealand and bug fixes
18/06/03
0.06 Africa Update: Portraits for African nations, plus one of the biggest bugfix and duplicate hunt ever release! See the full changelog here[pastebin.com].
Plus many more fixes and revamps!
☑ Total leader overhaul: 2900+ portraits for generals, admirals and politicians and rising with every update. See the full list here[pastebin.com]
☑ Regional flavor: All featured countries (to the best of our abilities) have leaders reflecting the country's culture and style
☑ New voices for Russian units
☑ New loading screens and quotes
☑ New intro music
☑ New graphics for introduction events
These are our current plans for the mod. It's a work in progress and as such all of these are subject to change as things pop up.
SHORT TERM: Generally within the months ahead, fingers crossed.
☑ Staying up to date and compatible with the most recent KR release
☑ Filling the gaps in the Middle East, Africa and the Caucasus
☑ Moving the focus to the Americas and Asia to coincide with future KR releases
☑ Replacing ace graphics
LONG TERM: Way into the future, well after we finish all the portraits in the main game.
☑ Clean backgrounds for everyone (already the standard for newer nations)
☑ Replacing unit sounds (suggestions for sources appreciated!)
☑ Replacing event graphics
☑ Replacing minister graphics
☑ Maybe unit graphics in the far flung future
Q: What should I do if I find a glitch/dupe?
A: Please comment below or contact us through another method and describe your problem to us. Please provide a full name and country tag when referencing specifc characters.
Q: What should I do if I find a missing portrait?
A: Check if the country is supposed to be done here[pastebin.com]. If it's supposed to be completed – please let us know that we missed something! If not, don't worry, we know about it!
Q: Can I get a source for [art x]?
A: Please give the full name of the person and the country tag and we'll try to help you.
Q: What's the intro song?
A: "Rhine no Mamori" from Strike Witches
Q: Are you going to do anime versions for other major mods?
A: We're currently only working on Kaiserreich and have no plans on moving on to other mods at the time.