Dynamic Politics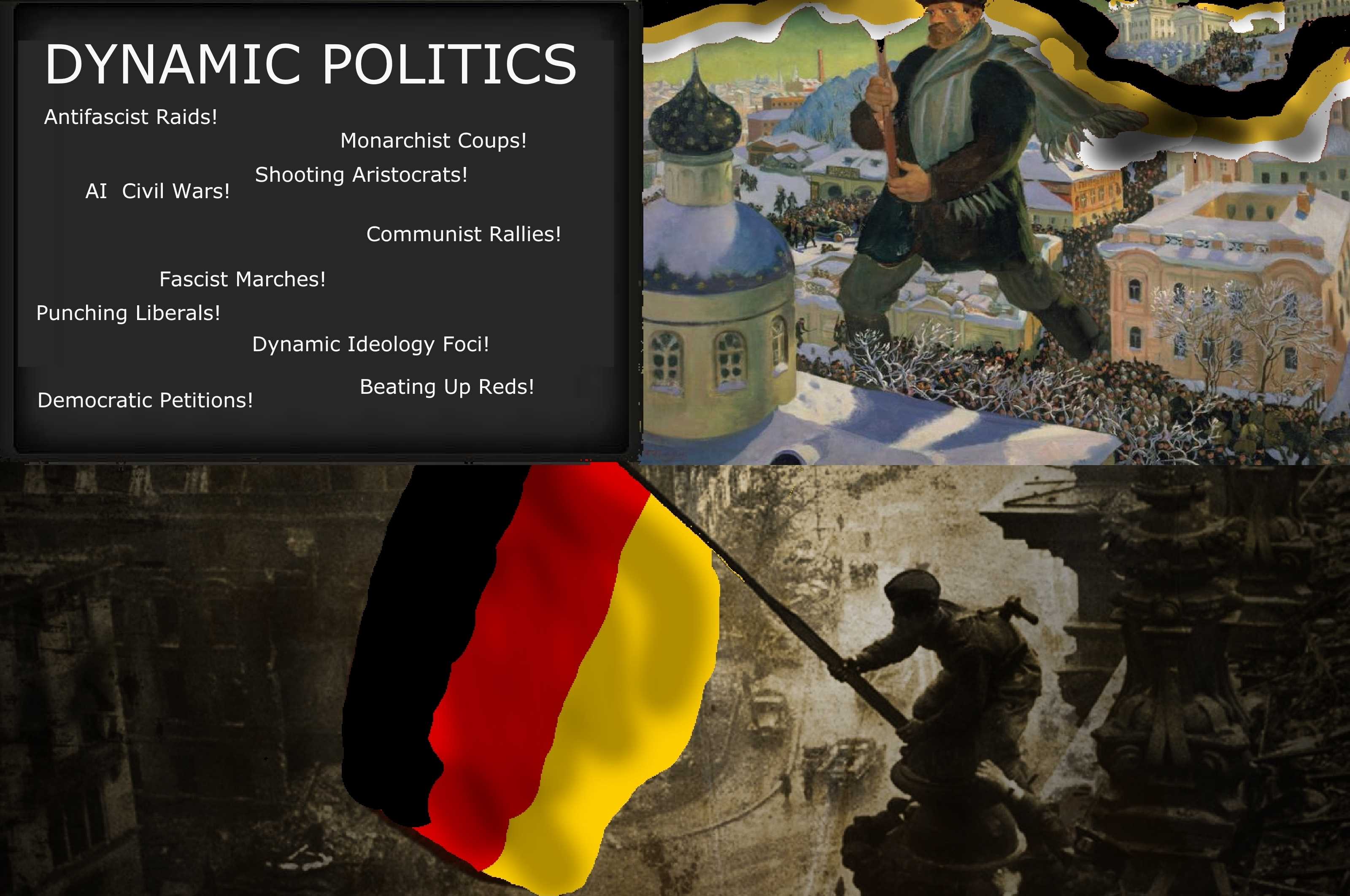 Description:
A mod that adds dynamic party popularity, civil wars, coups and allows the monarchists to jump in as well.
DOES NOT WORK WITH KAISERREICH, MILLENIUM DAWN OR ANY OTHER MOD THAT HAS CUSTOM IDEOLOGIES.
Download
Revisions:
Old revisions of this mod are available below. Click the link to download.