Reds Oppose Hitler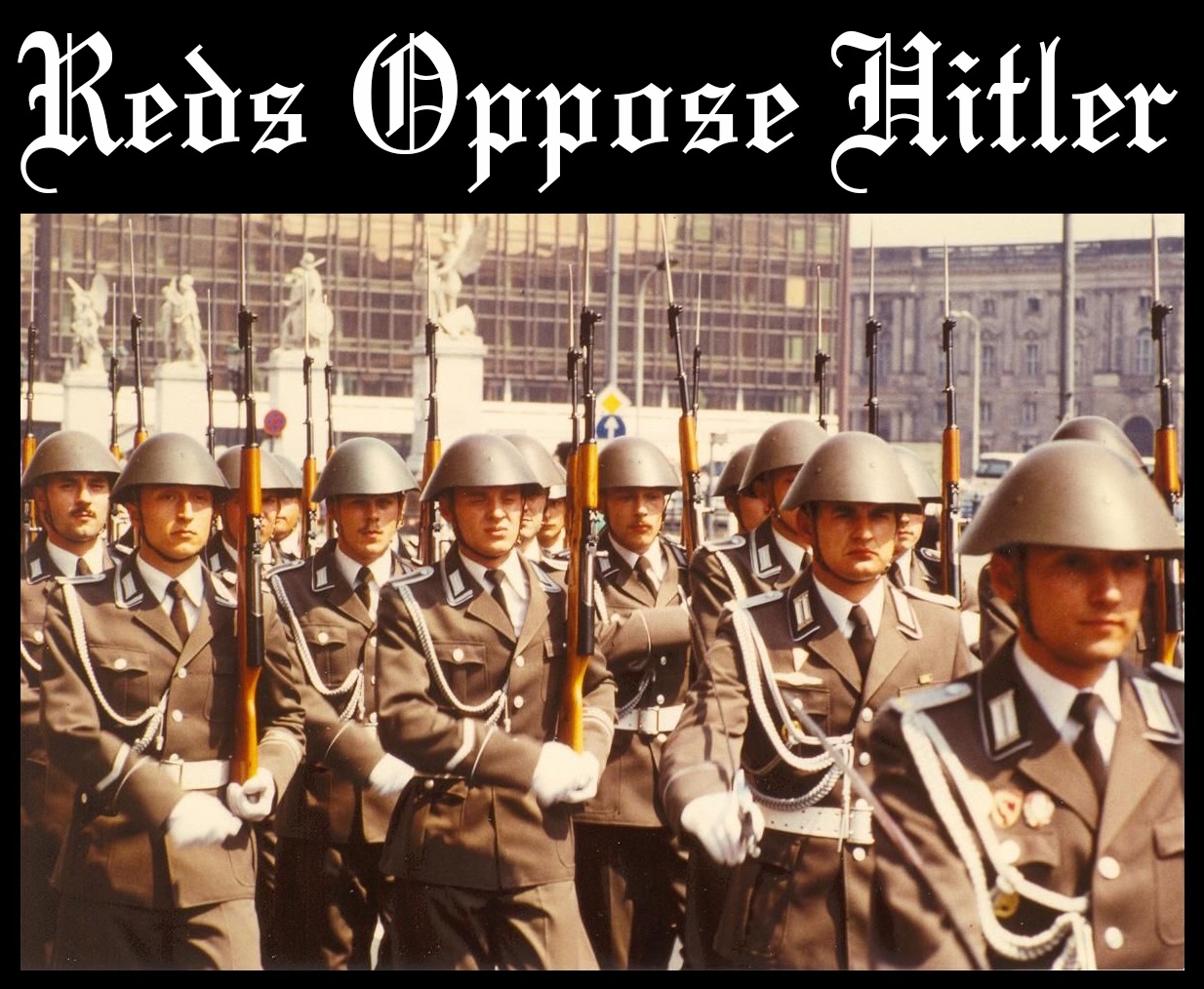 Author:
bashar
Last revision:
2 Oct at 16:17 2018 UTC
Description:
REDS OPPOSE HITLER
NOTE: This mod is for playing Germany and using the focus "Oppose Hitler" and then the communist path.
The Roter Frontkämpferbund returns to pick a fight with the nazis.
Join the red militias in the struggle for a German Socialist Republic.
Modified focus-tree for Opposing Hitler and creating a Dictatorship of the Proletariat under Ernst Thälmann.
Fight the counter-revolution and the return of feudalism in Russia, announce the new socialist faction Red Dawn and be a bulwark against fascism in Europe.
Special puppet names for Libya, Zimbawe, Kenya, South Africa and Dutch East Indies.
If you have suggestions please comment. Being impolite won't help you at all.
NOTE: A separate color mod has been uploaded: Reds Oppose Hitler [Colors]
https://steamcommunity.com/sharedfiles/filedetails/?id=1380486578
Recommended additions:
Axis font
https://steamcommunity.com/sharedfiles/filedetails/?id=730074058&searchtext=axis+font
See my other mods:
Austria-Hungary:
https://steamcommunity.com/sharedfiles/filedetails/?id=1404507325
Nazi Germany:
https://steamcommunity.com/sharedfiles/filedetails/?id=1462905457
Kaiser Germany:
https://steamcommunity.com/sharedfiles/filedetails/?id=1356082671