Hearts of Youtubers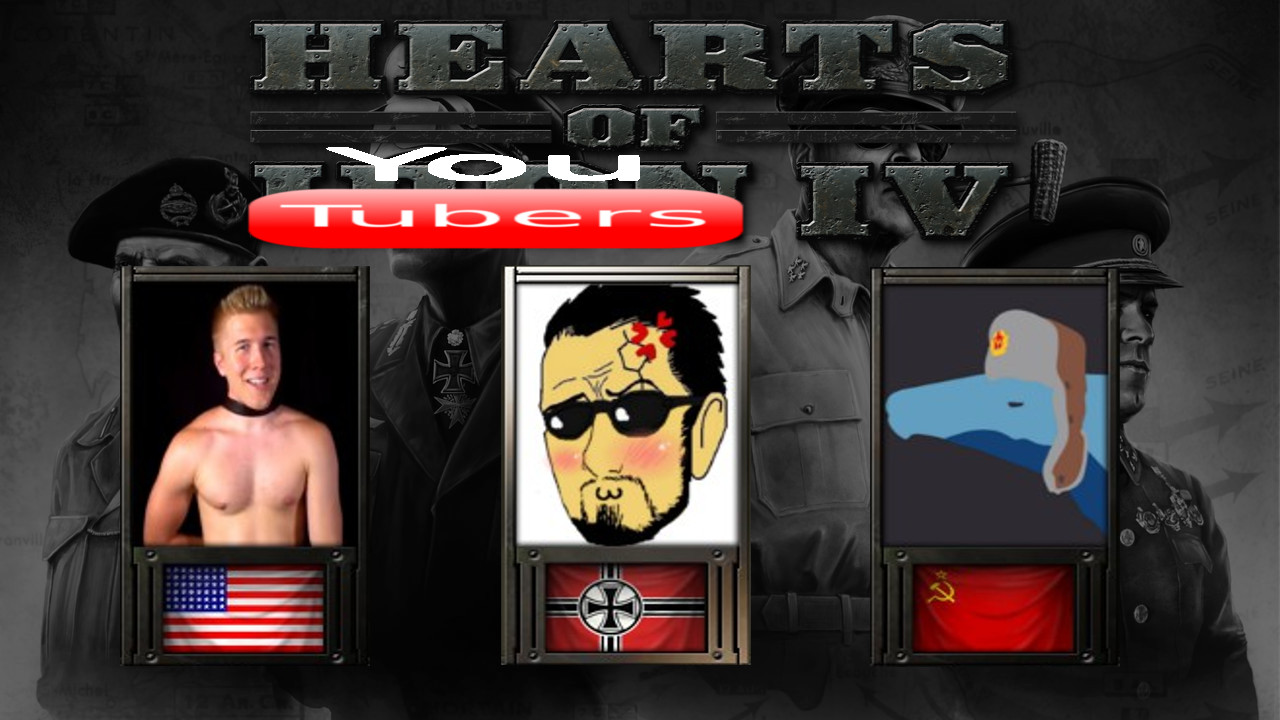 Description:
Just a little mod off to the side for fun, includes modified names for most major countries of mostly HOI4 Youtubers, I will add in other HOI4 Youtubers at request as well.
(Quickfix) Renamed Braun1 in Sweden to TheDa9L
Update #5
Moved Feedback Gaming to Romania (This one is really buggy, if anyone knows where the event files are for Michael I and Carol II are, please notify me so I can rename them)
Czechoslovakia is now run by the Demonetized Youtubers
Included WTT Leaders for ISP and Pravus Gaming (Yes, that means they'll fight eachother in their event chains)
Included Alternate Political Parties Portraits, so if the parties switch then the respective Youtubers will remain in power. I;e Communist Canada will still have Alex The Rambler leading it. Note: this is not for all countries yet.
Due to all of the stuff added, I may have very easily missed some bugs, please notify me if any appear.
My Other Mods:
Happy Birthday Hitler: https://steamcommunity.com/sharedfiles/filedetails/?id=1364828717
CoH Rifles over US Unit Voices: https://steamcommunity.com/sharedfiles/filedetails/?id=1365616642
CoH Volks over German Unit Voices: https://steamcommunity.com/sharedfiles/filedetails/?id=1365869666
CoH – Infantry Section over UK Vocies: https://steamcommunity.com/sharedfiles/filedetails/?id=1366583806
Hearts of Furries: https://steamcommunity.com/sharedfiles/filedetails/?id=1367526628
Hearts of Roblox: https://steamcommunity.com/sharedfiles/filedetails/?id=1369215654
Joseph Durnil: https://steamcommunity.com/sharedfiles/filedetails/?id=1415286716
Garfield Takes Italy: https://steamcommunity.com/sharedfiles/filedetails/?id=1417057063
Jeb Please Clap Sound: https://steamcommunity.com/sharedfiles/filedetails/?id=1425650208