1.2.0 Test Map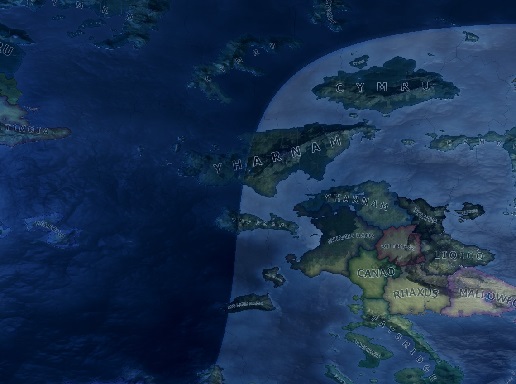 Description:
Update 1.2.0 Changelog
The majority of the work over the past 3 months has been rebuilding the process that makes these maps so that it can utilize more CPU cores and have better architecture in general so most of the improvements wont really be evident in the maps themselves.
Additions:
– A brief summary of each country will be provided on the nation selection screen.
– Randomly Generated City names (They are awful but it's a first attempt).
Improvements:
– Majors are now calculated properly and will always appear on the country selection screen as majors.
Fixes:
– Strategic Regions will now be contiguous with themselves at all times. Gone are the days of strategic regions that have provinces scattered around. This same problem permeated all other kinds of entities such as states and supply regions and will no longer be a problem.
Balance Changes:
– N/A
Hey Everyone!
If you experience a crash, it would be very helpful if I could get a copy of your last save via discord or email.
You can e-mail me at:
Here is a Discord where you can get ahold of me too:
If you want to follow the project roadmap, you can do so on Trello:
https://trello.com/b/JmxTg74B/von-bruhl-engine
Just a little about the project to clarify:
This is my personal project, it's just me, Elderbark, although i've had plenty of input from friends on what they think of my progress and where I should go with it that has informed it's current state, and without them encouraging me it wouldn't be where it is now.
What I'd like to do is continue to work on the algorithms and processes that built the current map and upload new maps regularly on a schedule of perhaps one every 2 or 3 weeks. These maps might be similar to the current one or drastically different depending on what I want to show off or test. I don't want to flood steam with dozens of mods, so it will be this current link that gets updated, so keep subscribed if you want to see where this goes!
Download
Revisions:
Old revisions of this mod are available below. Click the link to download.