State Coring Tool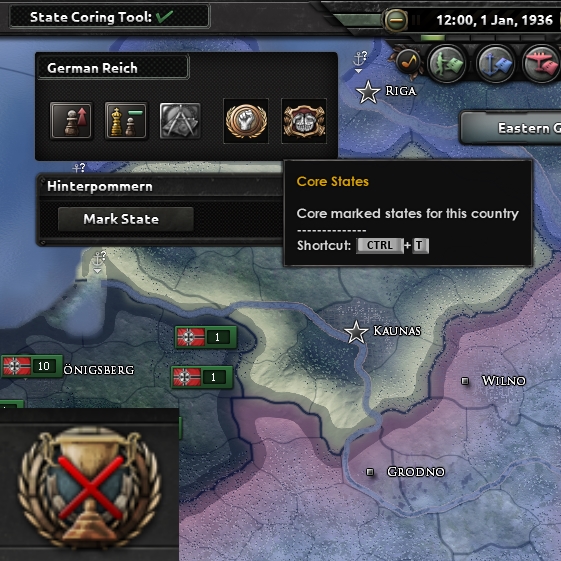 Author:
pranksi
Last revision:
7 Jun at 15:21 2018 UTC
Description:
Update:
Mod should work again.
Multiplayer version:
Features:
– Mark any state you want
– Add all marked states as cores to any country that exists within the game
– Remove all marked cores from any existsing country
– Select all states owned by an existing country at once
– Clear all selections at once
– Select all colonial states owned by one country at once
Compatibility:
This mod should be compatible with any other mod (even the "State Transfer Tool" mod)
It is not achievement compatible
Is is also not multiplayer compatible
Disclaimer:
This mod is almost entirely based on the "State Transfer Tool" mod by Dziurkacz. It is basically just a rip-off with the same concept but a different function. Go check the original out if you haven't subscribed yet.
https://steamcommunity.com/sharedfiles/filedetails/?id=1367081844&searchtext=state+transfer+tool
THE ORIGINAL MOD NOW ALSO HAS THIS FUNCTION – SUBSCRIBING IS UNNECESSARY IF YOU HAVE THE ORIGINAL!