State Transfer Tool MP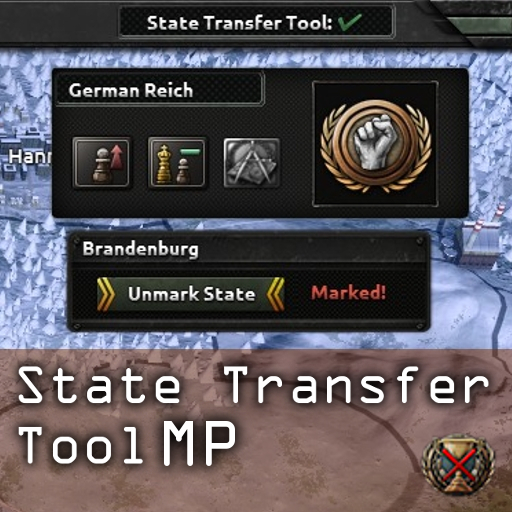 Description:
Info
This mod is a Multiplayer version of State Transfer Tool. A mod based on newly added scripted GUIs mechanic.
It has been balanced specially for multiplayer letting you transfer only your own states or the states owned by your subjects, excluding those controlled by players.
Use Ctrl+Shift+h to hide the on/off button so that it doesn't obstruct the view.
State Transfer Tool: https://steamcommunity.com/sharedfiles/filedetails/?id=1367081844
Compatibility
This mod should be compatible with all kinds of multiplayer mods
INFORMATIONS!

Descriptions will be improved in the future
Polish, Russian, German and English languages available
Do you want this mod to be also in your language? Send me localization files.
Contact e-mail: [email protected]
Download
Revisions:
Old revisions of this mod are available below. Click the link to download.