Despacito 2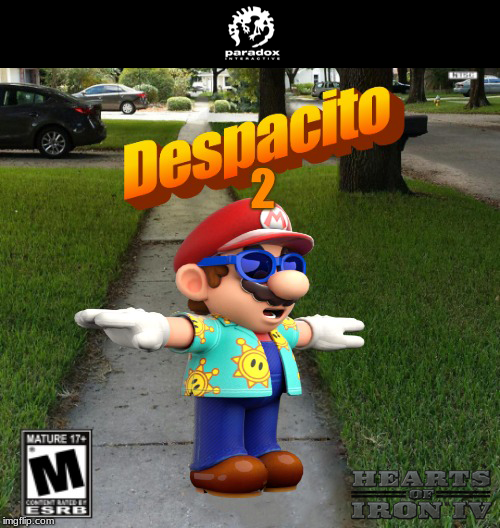 Description:
What if Despacito won WW1?
Thanos Update
Ya all know what this game needs? – Despacito 2
Presenting brand new mod:
-Hand made Portraits
-Great Story Line
-Events
-Great Music
-Brand New Loading Screens
-Play as Luis Fonsi and spread despacito around the world
ENJOY
Download
Revisions:
Old revisions of this mod are available below. Click the link to download.