Ultimate Stability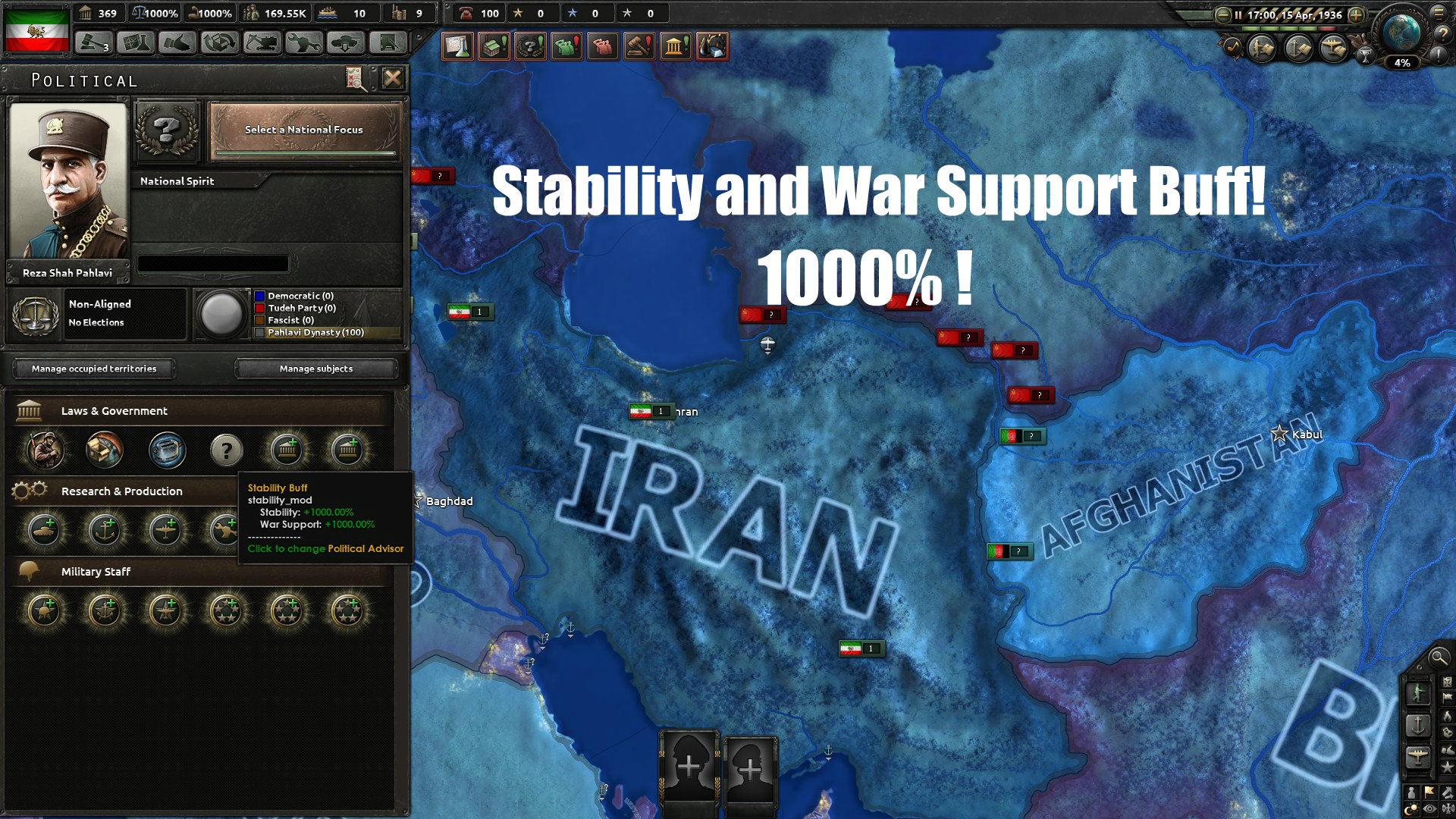 Description:
Welcome to another mod made by me!
With this mod, you will be able to buff your Stability and War support to 1000% by adding the new political advisor. The advisor costs the same as the others and is available to every country.
Compatibility:
Most likely not with total overhaul mods. It edits the game files specifically.