Hearts of Iron IV: Flavour and Fixes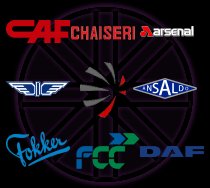 Description:
Hello there!
Welcome to my newest mod, Hearts of Iron IV: Flavour and Fixes. This mod has a much longer history than I could probably describe in words and contains assets that I made over a year ago. It was a planned large-scale overhaul mod, after I binned it due to the crashing issues.
Several months later I once again got inspired to do an overhaul mod, but once again that got binned due to crashing issues. Recently, I tried to do another overhaul mod, including my other two mods, Mila Rodino Bulgaria and Sansoen Phra Barami Thailand. I binned that, once again, for the same reason.
Now this mod is what's left of that, a mod which fixes several [issues] in my view!

What does this mod do?
Companies! – Everybody loves having unique companies, yes? Well, that's what this mod aims to do! It adds several companies to several nations. And not just that, if you use this with my Decisions & Formables Plus mod, you get additional features!
Portraits! – Everybody loves having unqiue portraits. That's easy, this mod adds several new portraits for leaders in the field and on a political level.
Technologies! – It adds a few unique vehicles here and there, nothing too fancy.
Fixes! – Naturally it features several fixes. One of the issues fixed is that Spain no longer starts with Manuel Azaña, but with its proper leader – who has a portrait!
Flavour! – You wouldn't have guessed it but there's also a bit of flavour, if companies and portraits don't account for that? It extends focus trees, adds additional traits, icons and leaders!
In short, plenty of reason to get it! Of course this mod will continue being updated accordingly when I find more things to add and find more issues to fix! Have fun!

Subreddit: https://www.reddit.com/r/caonsmods/
Download
Revisions:
Old revisions of this mod are available below. Click the link to download.