Non-Aligned Russia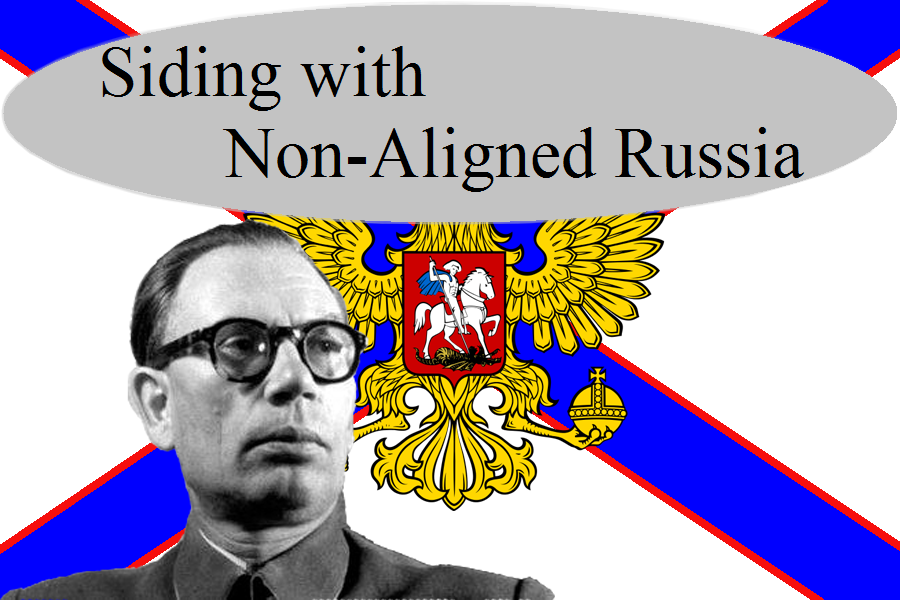 Author:
Formosa62
Last revision:
27 Jun at 16:15 2018 UTC
Description:
So, here's small(for now) and simple mod which takes place in the Soviet Union.
As you may all know, if you failed the Purge and simply don't do it, the USSR will fall into a civil war, however, you cannot play as the non-aligned side. This mod made it possible!
In order to get the civil war, and also what can came out of it:
-Failed 1 Purge: Will simply get a civil war
-Failed 2 Purges: You will get the Don-Kuban Uprising to help you in the civil war.
-Failed 3 Purges: You will get the Don-Kuban and the Caucasian Uprising to help you in the civil war.
-Not doing the Purge and refusing the return of Trotsky: You will get the 2 previous uprising and also the Turkic Uprising to help you in the civil war.
(In those 4 cases, Andrey Vlasov as leader)
-Trotskyist Coup: Will lead to a simple civil war, but slighly larger in terms of land.
(Will get Ivan Koniev as leader in this case).
If you manage to win the civil war, you will be able to became Fascist, Democratic or stuck Non-Aligned. After that, you will the possibility to rename Leningrad and Stalingrad, and if you do rename them, you can move the capital to Petrograd(formally Leningrad).
This mod also the change the color during the civil war, the Non-aligned side become green and the Communist side become lighter red(and not a random civil war color), but only if you chose to side with the Non-Aligned side.
It also adds Alexender Kerensky's Portrait, the one from the Kaseirreich mod(all credit goes to them for the picture!)
I plan to change the focus tree of the soviet union so you don't do communist focuses when you're not, and also add some focuses related to the Russian Tsardom and to a Democratic Russia. However, this gonna takes some time.
If you saw any bug or mispelling, tell me and I'm going to fix it!