Europe & East Asia Swapped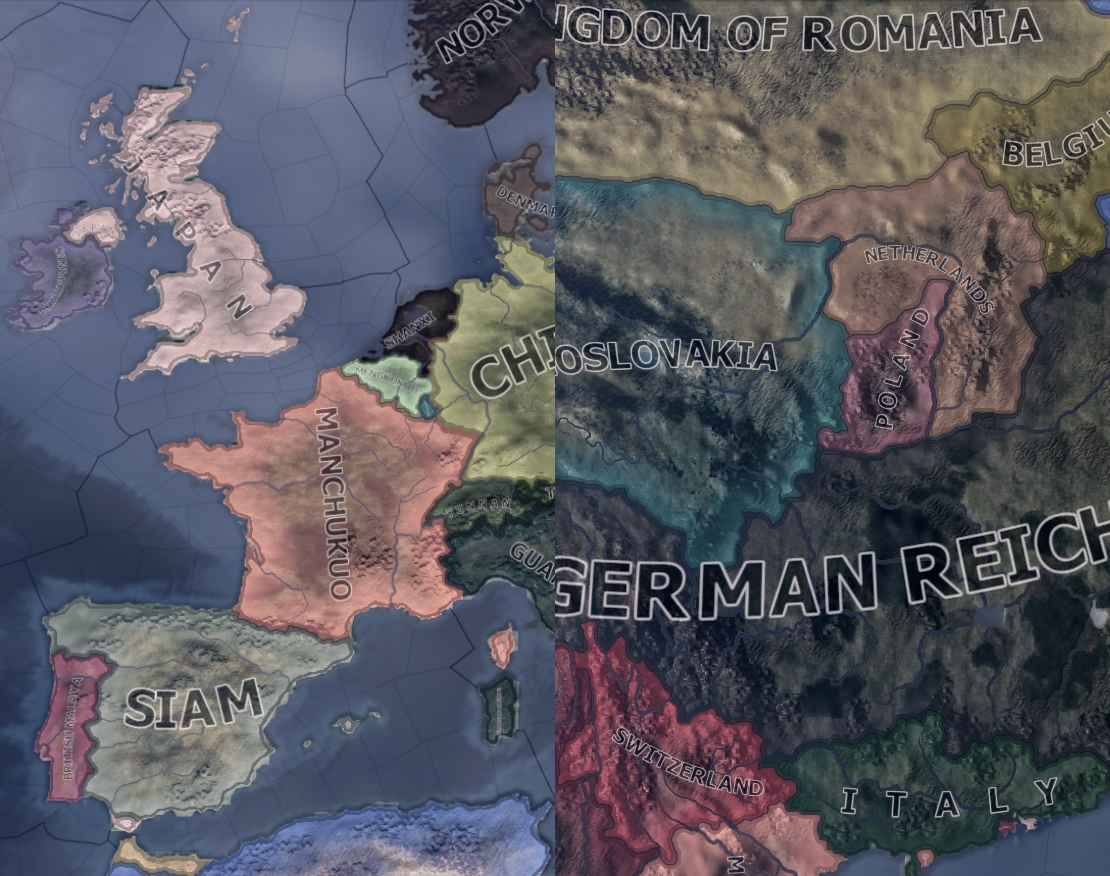 Description:
WTT is heavily recommend.
Compatable with most mods except those that change the map (obviously).
National focuses changed so that certain states or unobtainable manpower counts wouldn't be required for certain focuses.
Download
Revisions:
Old revisions of this mod are available below. Click the link to download.