Europe & East Asia Swapped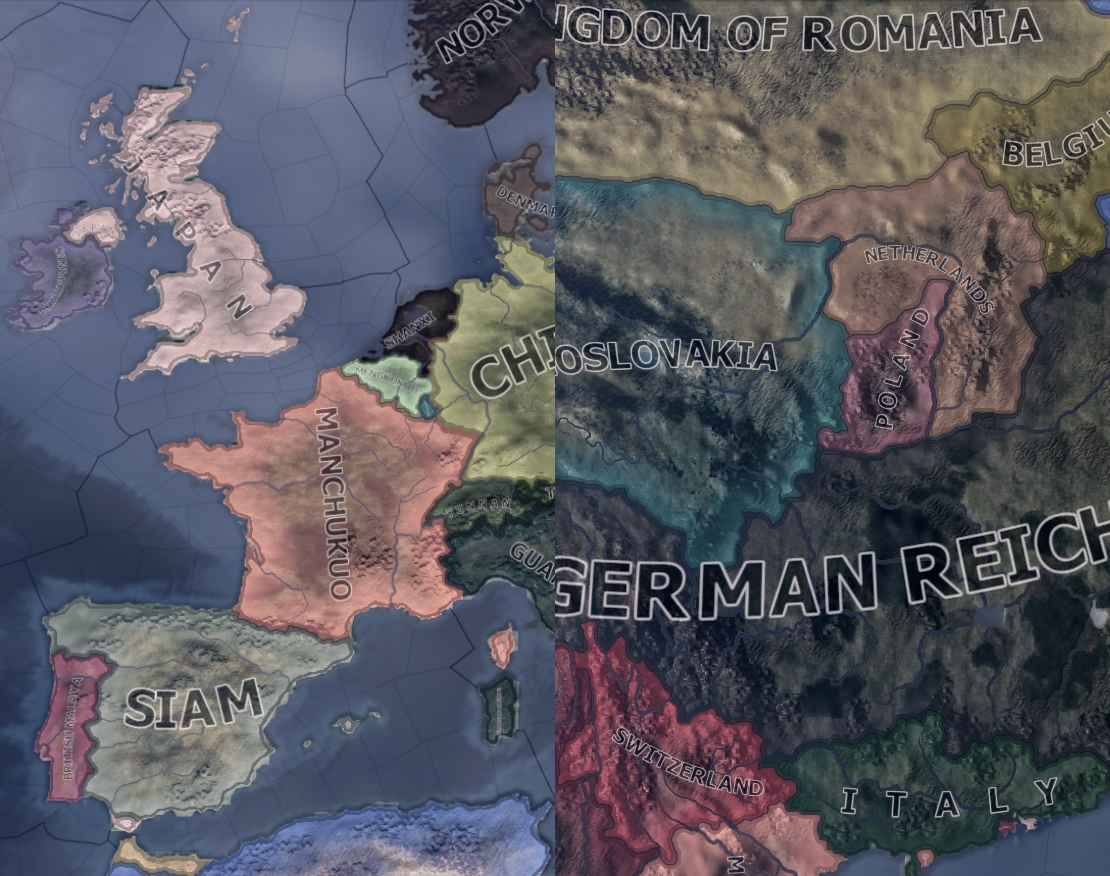 Description:
China & PRC Focuses mod (or a similar mod) recommended but not actually required: https://steamcommunity.com/sharedfiles/filedetails/?id=801174884
Unless you have WTT but I have no idea if the focuses for it work as I don't have it so I couldn't test it.
Compatable with most mods except those that change the map (obviously).
National focuses changed so that certain states or unobtainable manpower counts wouldn't be required for certain focuses.