Europe & East Asia Swapped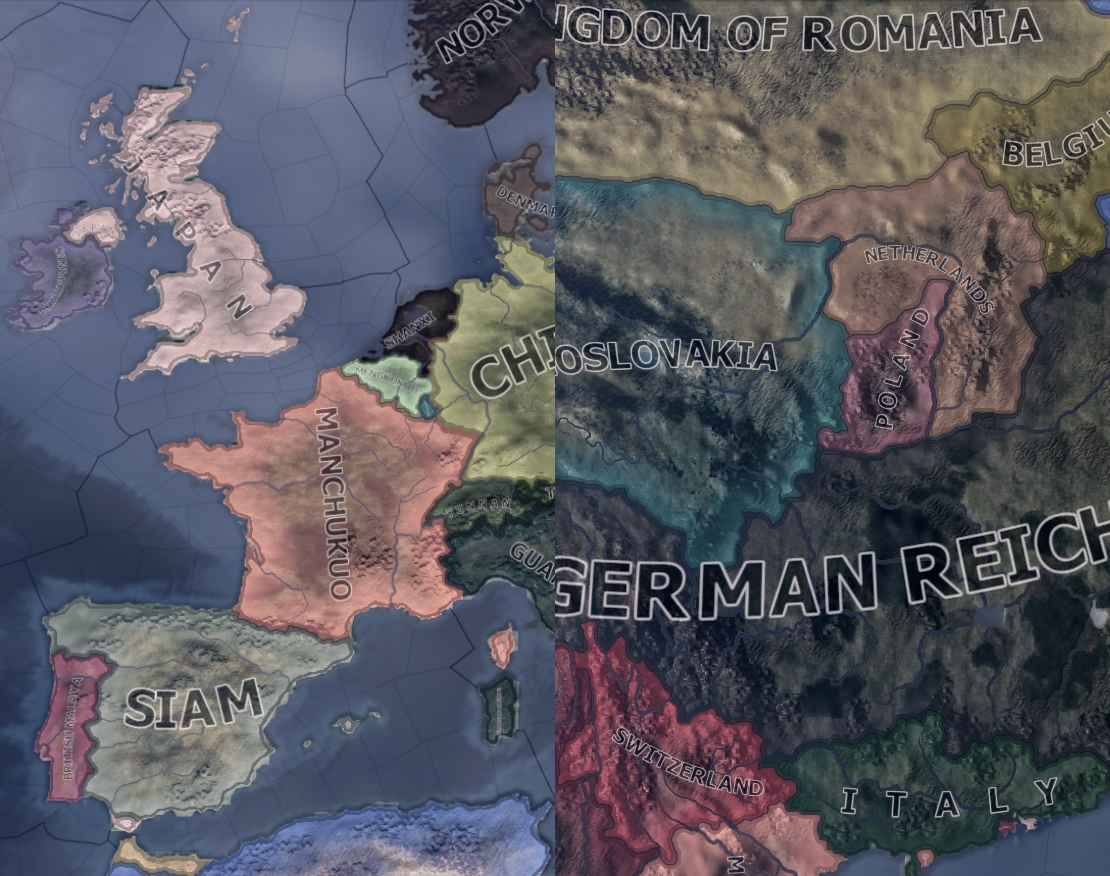 Description:
China & PRC Focuses mod heavily recommended but not actually required: https://steamcommunity.com/sharedfiles/filedetails/?id=801174884
Unless you have WTT but I have no idea if the focuses for it work as I don't have it so I couldn't test it.
The focuses to the European countries have been changed so you can actually complete them without having the required states.
Incompatable with map mods (duh) and Belgium mods, as I had to edit the Belgium file because the capital wouldn't just change with the VPs. Tech, GFX, and most Focus mods will work fine though.
Edit:
Thanks to iSorrow for showing off this mod, it's appriciated.