Polish-Lithuanian Empire Better Flag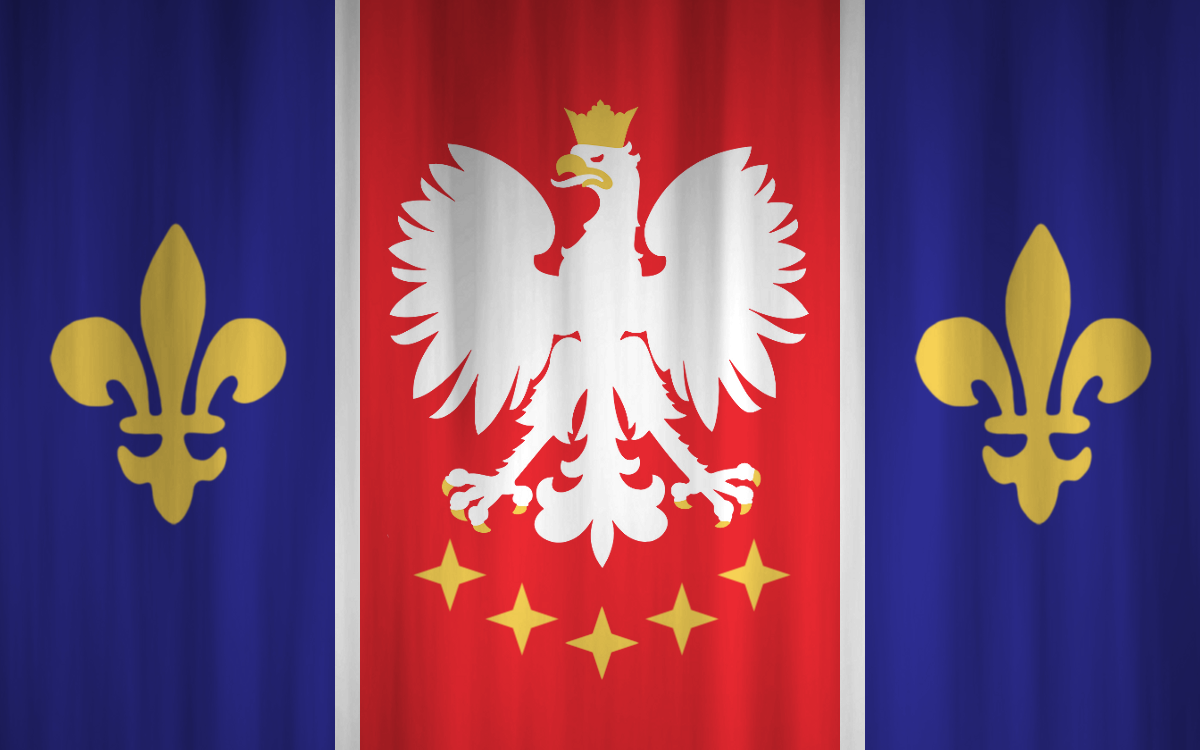 Description:
Have you ever thought that the Fascist Polish-Lithuanian's flag was unbeilevably terrible? No, because you have much more interesting nations to play? Oh. Well here's a much better flag anyway, modeled after a mix of Bourbon France and The default POL_LIT flag, it looks much better than three colors and an arm.
Working on a communist one too, ideas are appreciated.