Italian Commanders 1.10.4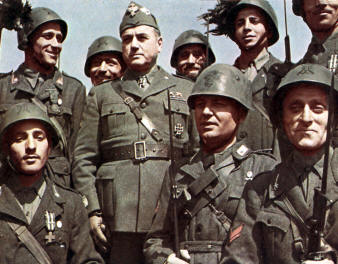 Description:
This Mod merges two older ones: "Italian Commanders (Colored) by sataves85 and "Italici Imperatores" by Gemini, adding a slew of land and sea commanders for Italy. Additional features:
-Levels scaled to Vanilla range for Italy, save for a few exceptions. Average level lowered;
-Toned down traits for almost all generals, removing most assignable/earned traits in favor of more Personality traits and more variability in matching them. There is nothing assignable to Generals right on (except for FMs), traits will have to be earned in the field (Admirals could do with some more rework though);
-Minor changes to some Vanilla commanders;
-A few typos and wrong names corrected;
-Alternate portraits for many commanders in the folder that can be swapped suiting your preferences. This is due to both mods having commanders in common;
-Also included: some commanders having not actively served in WW2, a couple of submarine commanders (not in scale with standard HOI 4), a general who spent WW2 as a pilot. I felt like keeping these because of the effort put into the portraits and for any RP purpose. They can be easily opted out if needed.
Thanks to sataves85 and Gemini for their work. Any input or comment welcome. If you find any portrait having been made by you and you're not mentioned or want it removed let me know.