National Damnation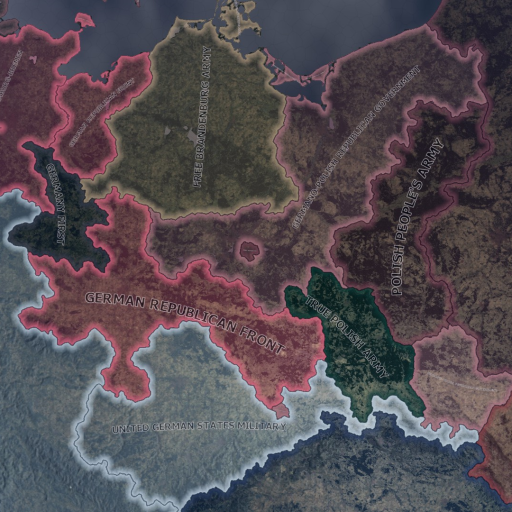 Description:
This is National Damnation, a Germano-Polish civil war mod inspired by a map named Migrating Poland by Upvoteanthology on Deviantart.
This time, it's an actual mod, not a map resource, so you can play on it UwU
This mod was created for the Hoi4 Mod Den's 15th Modding Jam. Because of the time constraints (only one week allowed), this mod focus mostly on gameplay rather than writing and events, as I lacked the time to make proper focus trees and events for all nations.
Here is my main Discord server, focused on Hoi4 map modding. https://discord.gg/fQJRTgb
Credits:
Scenario: Migrating Poland by Upvoteanthology on Deviantart
Main Theme: Krępulec – Socjalizm
Fictionnal Flags taken from Abjadex's wiki, u/AcidDev and u/misterhansen on Reddit, The Professor and PauL62 on alternatehistory.com
Most German flags were real life proposals displayed in the Bonn Contemporary History Museum