Simple Gas Attack Ability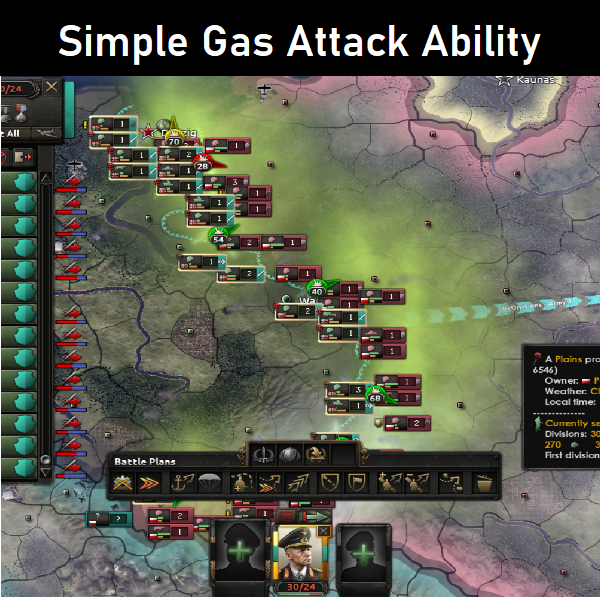 Description:
Allows you to activate Gas Attack ability. Upon activating, your divisions will start spawning gas in any province they offensively attack, and they will use gas combat tactics. Gas will dissipate within around 2-4 weeks.
Everybody is free to use this code in their mods, I wouldn't mind it.