A Neutral Nation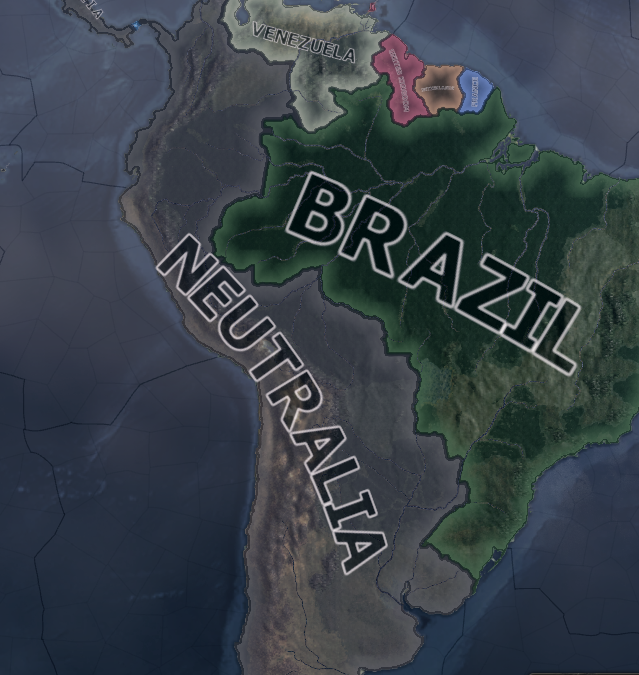 Description:
South America, Central America, Himalaya Nations
all merged into one big nation that cannot be attacked or couped, and has no manpower and no factories, but can still be traded with. (Has free trade law)
This kills 20 useless nations, giving a noticable boost to game speed.
Lag be gone
—
Included is:
-Tibet, Nepal, Butan,
-every Clusterf*ck Nation south of Mexico
-Haiti, Dom Rep, Cuba
-All of South America except Brazil, Venezuela and the european territories.