Homage to Catalonia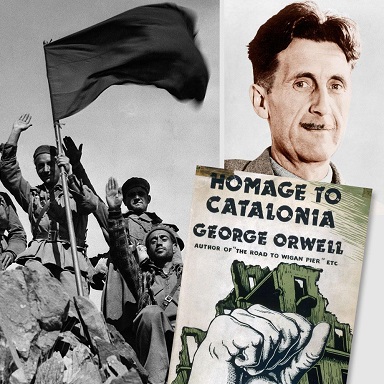 Description:
Alt-history scenario that has George Orwell lead the POUM against the Stalinist-leaning Popular Front.
The way to do this is by rushing down the Anti-Fascist Worker's Revolution and taking The Stalinist Doctrine. This replaces the traditional anarchist mission civil war with a George Orwell one. Click the first option to switch to them. This triggers a 5-way civil war.
Works best with La Resistance but should work without it.
Portrait credit to the BolshevikJew
This was made for a modding jam.