Remover's Map Overhaul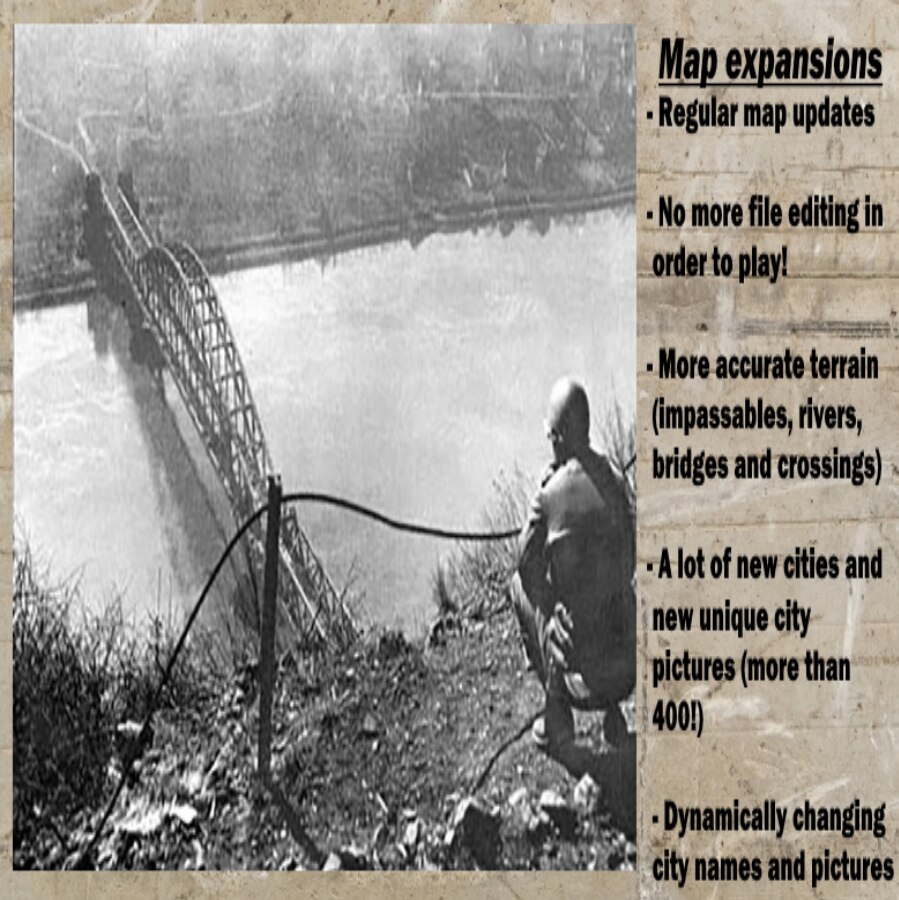 Description:
Remover's Map Overhaul
Check out my newest mod, it adds events and works with pretty much everything including this mod!
https://steamcommunity.com/sharedfiles/filedetails/?id=2841951401
Hello everyone! I present You outcome of my long and hard work – a Remover's Map Overhaul!
This mod contains tons of new content and will surely spice up Your every gameplay,from dynamically changing city names to greatly overhauled provinces including Antarctica!
My Patreon [www.patreon.com]
Do You want to get Your own city or whole region overhauled, or maybe You want to become a mercenary from Antarctia with Your own lore? All of this is possible if You support me on Patreon! It also helps me make better quality mods and spend more time making them.
Thanks to all the Patrons! DISCORD [discord.gg]
Changelog :
Version 0.3 :
Fixed IMRO decisions
Fixed French cores in africa
Fixed Anschluss both for fascist and monarchist Germany
Fixed most of the reported bugs
Added bridges and tunnels that can be built
Taiwan expanded(still WIP)
European cities small additions
Version 0.2 :
Fixed Anschluss
Fixed adjencies
Version 0.1 :
Fixed crossings
Fixed shadow contients
For now it contains:
Totally reworked states and provinces known from Improved Map
Expanded cities(bigger cities now have accurate districts in them that are spearate provinces)
Some new accurate islands in nearly every ocean
Antarctica based on this mod: Antarctica
Accurate city pictures for nearly every bigger city from Real Terrain Picture and tons more added by me(more than 300 right now)
Dynamically changing state and city names very expanded by me(with help of some native speakers to achive 100% accuracy, ability to germanise everything from Atlantic to Urals and to japanise most of the things from Irkutsk to Los Angeles), original mod: Automatic City and State name changer
Nearly Every bigger city has its own unique description with some history and lore
Overhauled Russia map(tons of new VPs and some of their values have been increased to represent their
importance, some "lakes" to represent places in which crossing a river is not possible. All of this compared makes
fighting with Russia a totally new experience!
Better and expanded resources in Africa to better represent its importance to the colonial empires
On map monuments (Big Ben, Reichstag etc.) from: Landmarks Project and Total War

Everything listed above will be expanded!