Canadian Redux V2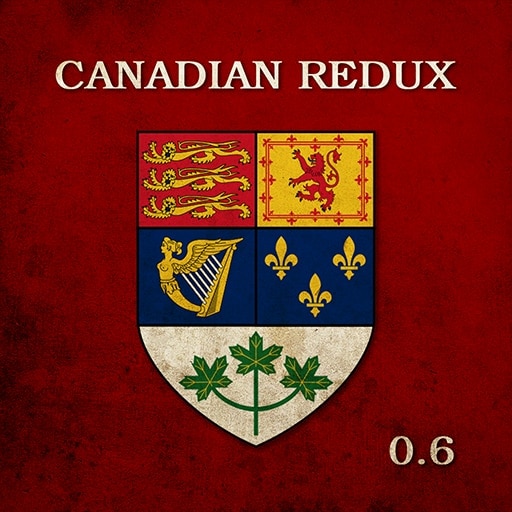 Description:
Original Mod Link: Canadian Redux
A small branch of seven focuses have been added to the Canadian national focus tree. This branch allows the player to adopt a Canadian monarch and make several decisions associated with such a change. It is not a huge departure from the TFV version of Canada, but it allows the player to choose something different from the typical democracy/fascist/communist routes.
Mod including new focuses, little decisions, new commanders and improvements for Canada
Some Questions and Answers

Why did you feel the remake this mod?

– I love playing with Canada in normal game and I thought Canada need some improvements…

Ironman Compatible?

– No

What did you add except original work?

– Added new 6 focus, some new portraits, new 2 decisions, new voices for canadian army, improvements for tree…
Thanks to Road to 56 team for some portraits…
Warning!!!
I don't want to occupy the mod workshop. Please don't misunderstand me. My goal is to try to create parts that will work in harmony with other mods for the players, that is, for you. Thanks for your understanding in advance.
Important Links