Realistic & Immersive Country and Faction Names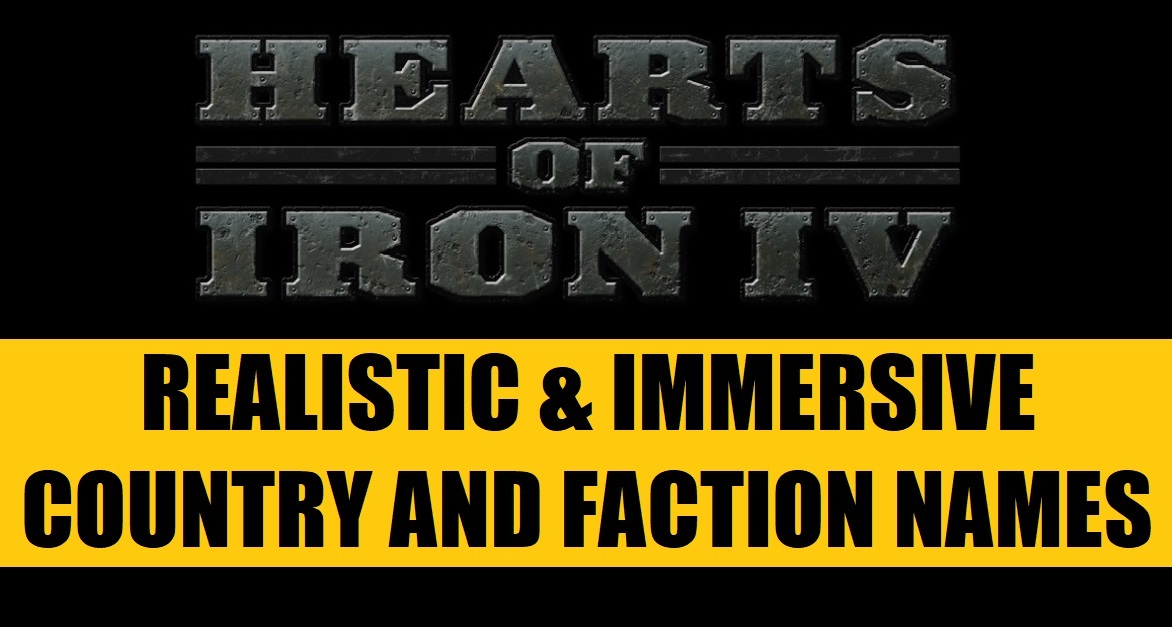 Description:
IRONMAN COMPATIBLE – will work with every version of the game
____________
A very simple mod that changes the names of coutries and factions to be more realistic. No more long names or meme names. Countries will now only rarely change their names when it's plausible and realistic to do so – see changelog here:
https://steamcommunity.com/sharedfiles/filedetails/changelog/1842951617
I know there are many mods like this on the Steam Workshop, but none of them correspond 100% with my flag & CoA mods.
____________
Features:
– simplified country names that rarely change depending on the ideology
– EU4 naming style for puppets and colonies: "British India", Finland puppeted by the Soviets will be called "Soviet Finland", Libya released by Italy "Italian Libya", Ukraine released by Germany "German Ukraine", Reorganized China will be "Japanese China" etc.
– proper english overhauled faction names
____________
Credits:
special thanks to @Enriador for making the first mod of such kind
link to his mod:
https://steamcommunity.com/sharedfiles/filedetails/?id=1303583344
____________
See my other mods from the collections above!
Download
Revisions:
Old revisions of this mod are available below. Click the link to download.