Stop the AI Collaboration Government Spam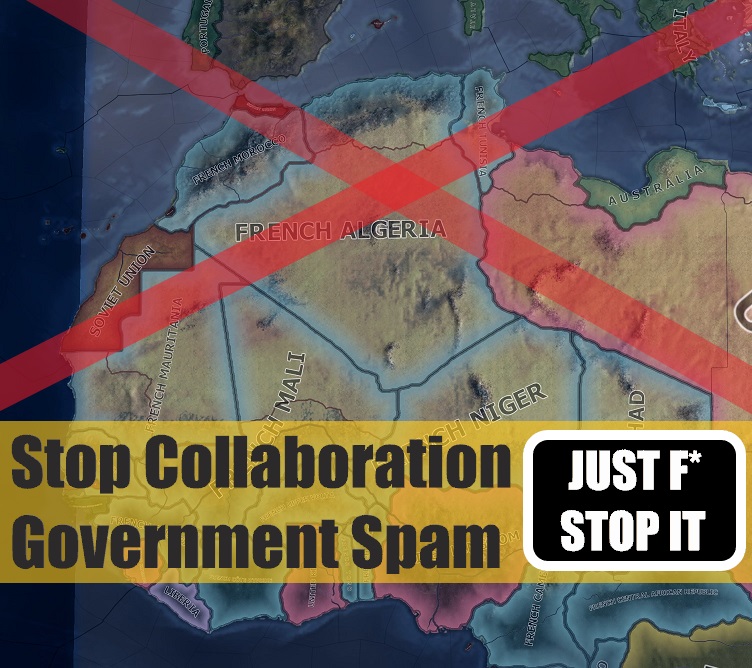 Description:
Updated for 1.10 patch (yep – the bug still remains in 1.10! The vanilla AI will release every single nation that reaches 80% compliance)
Bug fixing mod for La Resistance – increases the game performance and boosts the speed of the late-game by 1500-2000%.
____
This is a very simple and highly compatible mod that stops the annoying behavior of some AI controlled countries – it completely and definitely blocks the AI from EVER releasing collaboration governments in Hearts of Iron IV.
Features:
– no more Italian Greece released in Rhodes,
– no more Japanese Marianas released in Saipan,
– no more German Czechoslovakia,
– NO COLLABORATION GOVERNMENTS FOR THE AI!
– NO MORE POST-1941 LAG
I've left the option to create collaboration governments for the player to use though.
Compatiblity:
– will be compatible with every mod on the Steam Workshop as long as "compliance_modifiers.txt" file isn't modified
____
This is just a small part of my modding project. Check my other mods from the collection above.
Download
Revisions:
Old revisions of this mod are available below. Click the link to download.