Red World Expanded Submod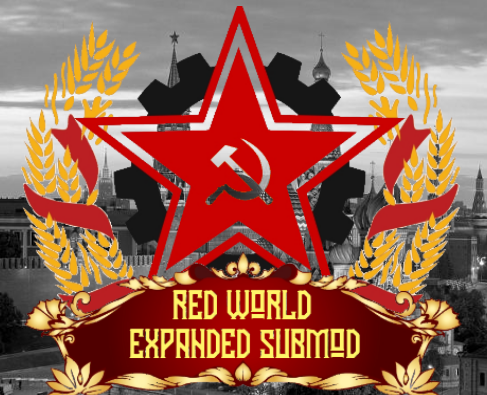 Description:
UK Expanded national focus tree
Green Party with russel brand as leader
If chosen to follow Braisers front then there is now a path which restores democracy
2014 Election focus
CANZUK focus
Party Elections for:
– Lib Dems -2013
-SDP – 2013
We have also merged with 'RW: America Expanded Submod'
This is now live!
– Expanded Monarchist path to New England and the ability to form the USA
– Expanded Mike Pence focus tree
– Expanded Protestant Coup Focus Tree
– New Centrist Tree for the Remnants
– Expanded Texas Path
FRANCE IS NOW LIVE
– European Spring
– Restore Monarchy
– New Leaders
– Huge new focus tree with events
The hope for the future of this mod it will go beyond the 2025 end date and will finish at 2050 with more events, focus trees and more changes to countries in the future.
Credit to the Fan Fork team who brought this mod back with updates and new extras.
Thank you kaiser for creating an incredible mod.
Future Countries:
Korea
Spain
Oceania
Join the Discord for updates and more:
Credit to GFX/writer guys who helped make this submod what it is:
– GlobeRotter
– spectre
– guiguibaril
Download
Revisions:
Old revisions of this mod are available below. Click the link to download.