EaW: Tales of Griffonia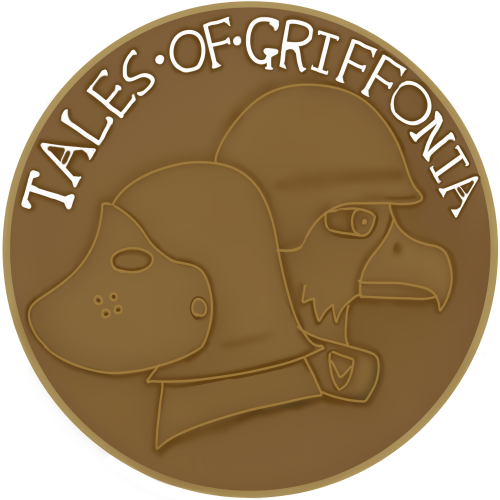 Description:
Welcome to Tales of Griffonia, formerly known as Griffonia at War!
Our goal is to bring new content to smaller countries that will improve gameplay and tell a compelling story at the same time. Currently, we have a brand new focus tree with two distinct paths for Skynavia. Next up for development is Vedina and patches to further improve Skynavia.
In case you are wondering where Arantiga's content has gone to, head over to Ghosts of Yore where Arantiga now has to contend with Griffonstone as the cradle of griffonkind rises out of the ashes.
Ghosts of Yore Discord: https://discord.gg/Rk4erJv8T6
For any feedback or comments, join us on the Tales of Griffonia Discord: https://discord.gg/akmjZmUwEC
Latest release notes:
Tales of Griffonia Version 1.0 'Socialism in the North'
We present to you Skynavia with new paths fit for a Sickleclaw tired of infighting after the damned socialists ruined socialism. He could take control just for the duration of the crisis, but imagine what could be done without congress voting on every last mintua of the agenda…
Choose your approach to dealing with the unruly reactionaries in an exciting story of sedition and civil war.
Overrule congress for good and aggressively spread the revolution across Griffonia using whatever takes, no matter the risks using The Fight Rages On focus branch.
Alternatively, choose the more cautious Sickleclaw Doctrine path that allows Skynavia to build a series of satellite states to form the Turhamn Pact and bring socialism to the north without overstretching. Influence can be extended further with foci to cooperate with other socialist nations and send additional volunteers to further socialist interests across the world.
The Turhamn Pact also has paths to provide support to fellow socialists across the world through resource development, technology sharing and other means.
Revamped conscription system better reflects how Skynavia calls up its comrades to defend socialism.
Open a new academy so you can train not only your divisions, but your officers too with a new rank system.
Raise Penal Battalions.
Improved AI based on the Etrusian AI project made by Sapare.