Improved vanilla technology icons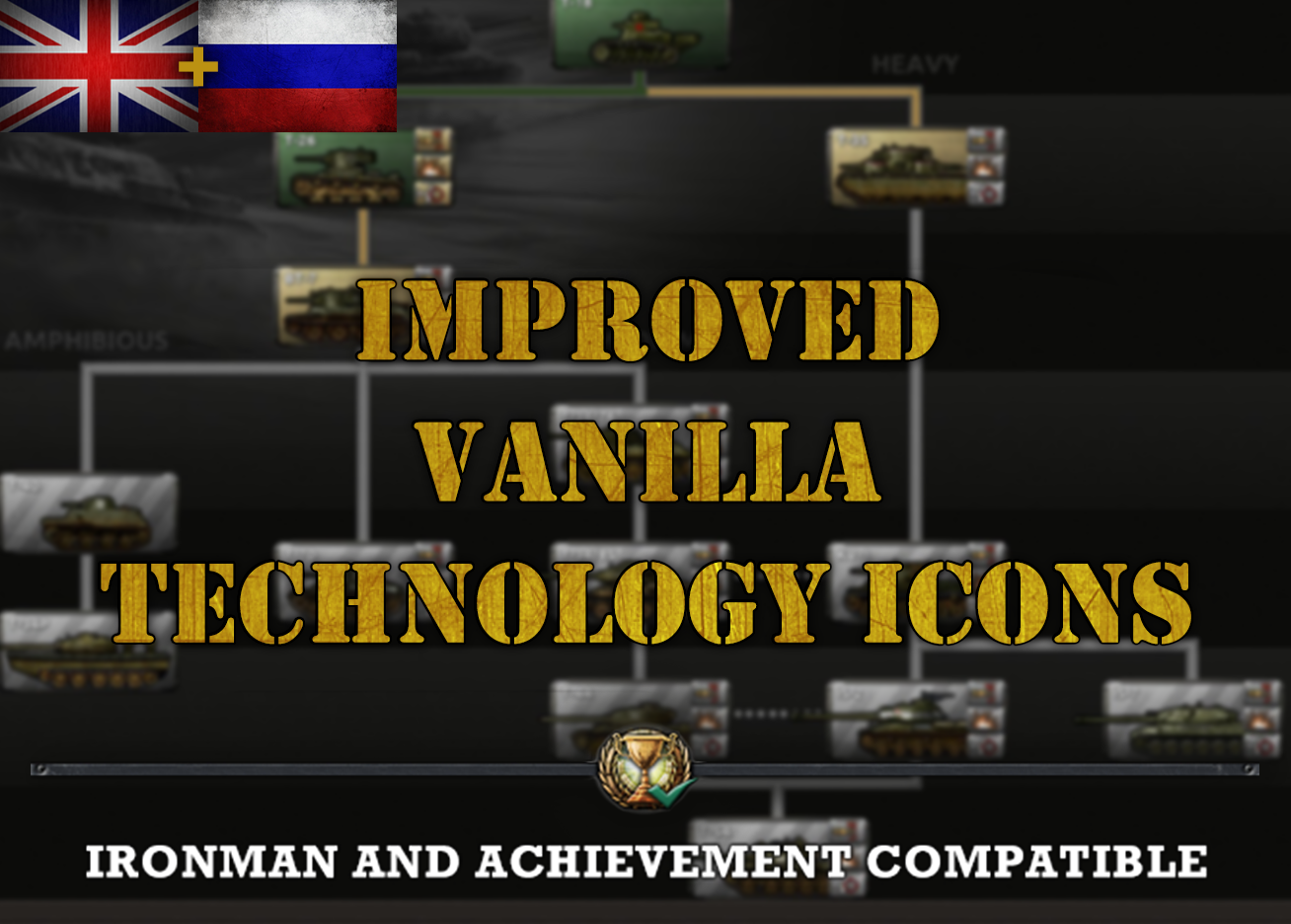 Description:
Mod replace tech icons in armor, air and infantry tab for more "realistic" planes or tanks etc.
Some icons replace with fictional vehicles of my own design for example: that bad boy or tanks and planes that certain country can realisticly buy from their historical allies or neutral countries.
For example: Yugoslavia in real world bought british and french tanks before war, so their later tanks will have british and french origin.
I prefer technologies that countries actually used in ww2 rather than just make a single prototype.
I am not using something like Finnish VL Pyörremyrsky, insted it will be bf109G6 that realy used in numbers, but with Finnish insignia.
Also because i wery pasionate about painting fictional tanks i can replace some of the tech with fictional ones, even if real ones exists. But if i do so i try to make them looks real and related to certain country that use them.
Good example of it is Italian APC's.
Most of the countries with unique focus trees have already received 70 or 95% of their icons, so mod will be updated as often as i can. For now mod allready has around 1500 uniq icons and more to come.
Minors with no uniq focus tree has generic tech trees.
Spain will get nationalist insignia and colors because Franco win the civil war in the real life and in the most games.
When Spain recive all planes and tanks i will made optional file to include republican Spain colors and stuff, but you will need to switch between them manually. ( In game switch options will brake the iron man)
Iron man Compatible.
If you like my work, consider support me thru
donation
[paypal.me]
Русская локализация присутствует.
My Discord: Freezer#9296
Ships and artilley from awesome mod Lamp's Eqpt Icons
Download
Revisions:
Old revisions of this mod are available below. Click the link to download.