Web Browser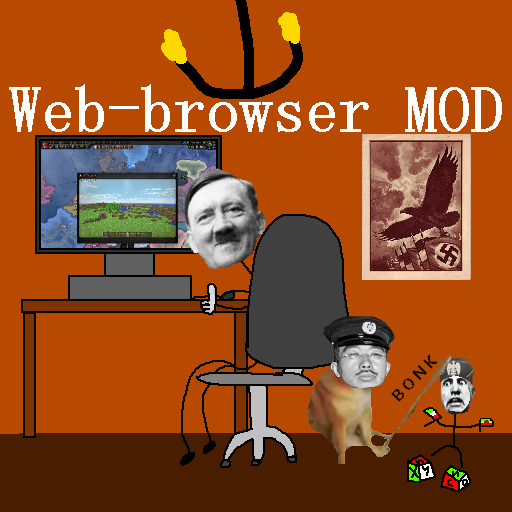 Description:
Hitler was tired of spending most of his time behind the map, distributing a plan to conquer the world, and had long dreamed of the Internet in his favorite game Hearts of Iron IV. Thanks to this, fashion can be used on the Internet, even if the third world war begins.
P.S.
The browser in Hearts of Iron has a limitation on pressing Enter when searching for a query. You need to click a button on the site itself.
Doesn't work with Ironman
Clicking on the browser button launches google.com again.
works on a screen resolution of 1920×1080 or higher (I don't know why)