Updated Puppet Names 2021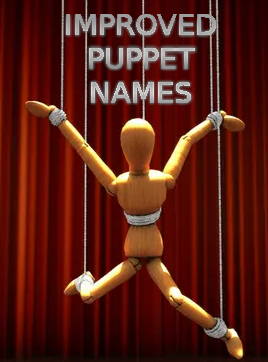 Description:
The purpose of this mod is singular – adding improved puppet names to ALL the game's playable countries – even if you have to release them first. No more will your vassal state be known as an "empire" – even if it barely holds one or two states. Released colonies that still swear allegiance to you, will bear that fact clearly in their name.
I am gradually adding more (as well as altering ones that already exist within my mod and the base game) – so please keep suggesting improvements or even names for puppet names and I may well add them in. Keep an eye on the changelogs, as I'll be periodically adding more puppet names in the future.
What I want is that, eventually, every country will have unique puppet names for every country in the game.
The mod should be fairly compatible, mainly because it uses its own localisation file. (I have tried it with Road to 56 mod and it works – but not any other overhauls).
A final note is that I have tried to add names suitable for various countries – I am not from these various countries and so the translations/naming conventions may be incorrect (either grammatically or historically). I am more than open to being corrected on these.
Hope you enjoy the mod, and thanks for checking it out.
Download
Revisions:
Old revisions of this mod are available below. Click the link to download.