*UMC* Ethiopia (Submod)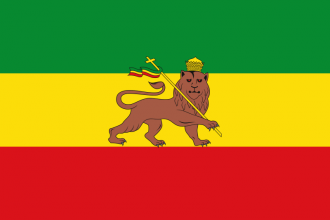 Description:
First things first, this is the open Beta for UMC Ethiopia, developed by me. In it are 4 paths for Ethiopia to go down, 3 victory paths and 1 defeat path. The first image is what is hopefully a completed Ethiopia War Focus Tree. I say Hopefully because I considered it complete before I had added the Demobilize focus and the Dispense Radios focus. Anyway, the purpose of that tree is to fix Ethiopia's issues that it historically had. Chemical Warfare, a lack of modern equipment, a lack of a General staff, a lack of an Intelligence agency and finally to push the Italians out. The second image contains the Post-War focus tree, it is not completely finished but it is the only one with a completed path. The Reichskolonie path. Ethiopia can't become Africa when allying Germany because Germany has that giant Mittelafrika puppet, so becoming another puppet of Germany solves that issue rather than let it become an issue. The Third Image is the Defeat Tree, which is in its Alpha stage. The fourth Image is the glorious Pan-Africanism path.
I am using the Kaiserreich Amedeo portrait that Lollo provided to me.
(From the Pre-UMC Discord gfx_donate channel) FerdX's Imperial Africa Focus icon.
South and West Africa focus icon from FerdX.
Arabia focus icon from FerdX.
Focus icon from Farshid on the discord server.
Focus icon from Charlie on the discord server.
Download
Revisions:
Old revisions of this mod are available below. Click the link to download.