National emblem's for all countries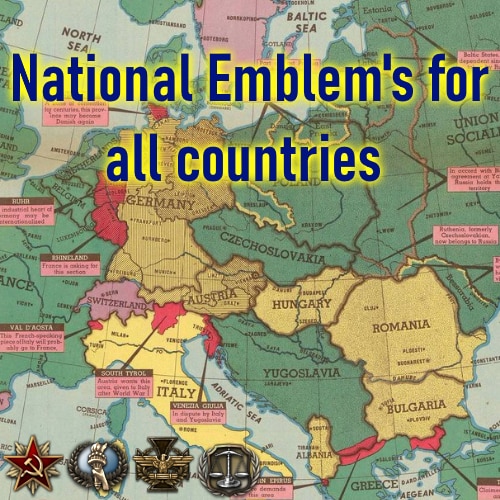 Description:
This mod replaces the standard icons of neutrality, fascism, communism and democracy for ALL countries to custom emblems.
Replaced some flags of Europe.
*ATTENTION* – Not all emblems correspond to their time, some are taken from the present.
Ironman compatible
-Suggestions and remarks
https://steamcommunity.com/workshop/discussions/18446744073709551615/3092275748071711621/?appid=394360
Download
Revisions:
Old revisions of this mod are available below. Click the link to download.