International Arms Market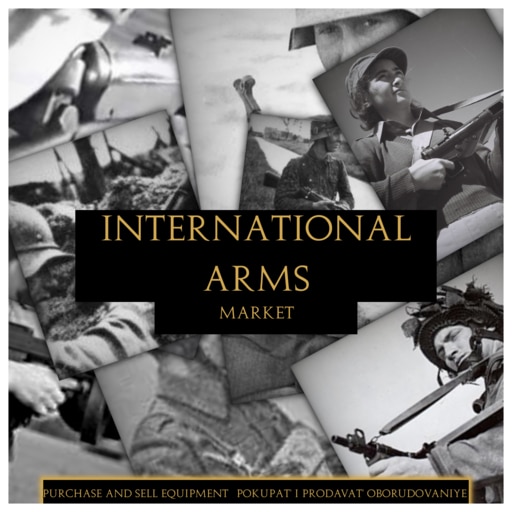 Description:
If you like the mod, please consider giving it a thumbs-up and a favorite!
Welcome to the International Arms Market
This mod will allow you to purchase just about any equipment in the game using civs and political power, as well as sell equipment. This mod also provides some unique decisions and national spirits for minor powers.
How Does It Work?
1.Spend a small amount of political power to purchase arms from another country.
2.For a period of time, you will use 2-3 civilian factories to pay off the import and wait for your arms to be built. During this period of time, the seller receives the the civilian factories as well as some political power.
3.Once the payment is done, you will receive your factories back, the weapons will be delivered, and gain improved relations and trade influence from the seller.
4. AI countries may buy weapons from your factories. Note the International Arms Market has the equipment directly produced and delivered from the seller's factories, so no equipment is removed from your stockpile. You will, however, receive the benifits.
You can only purchase weapons from nations at peace, or nations fighting on the same side as you.
That's just the gist of it, there is a lot more nuance to be discovered.
The AI will purchase Infantry Equipment and Artillery as they need them.
List of weapons available for sale: (to be expanded up)
Infantry Equipment
All majors + Czech, Poland, China
Support Equipment+Trucks
England, Soviets, USA, Germany
Surplus(outdated arms of any kind)
No required seller
Artillery, AA, AT
All majors + Czech and Swedish AA(bofors)
Light, Medium, Heavy, and Modern Tanks
All majors + Czech, Sweden, Poland, Hungary
Fighers, Tact Bombers, and CAS
All majors + Czech, Poland, Yugoslavia, Romania, Netherlands
Destroyers, and Cruisers
UK, Italy, USA, Japan, and Germany
You can also sell the following:
Tanks, Rifles, Artillery, AA, AT, as well as renting out military factories and dockyards.
After selling Tanks, Rifles, and Planes you can also get national spirits to boost your industry if you are a minor nation.
Other unique decisions for minors are:
Foreign Advisors – Gain boosts to planning, entrenchment, equipment capture ratio, etc.
License foreign designs & factories – Gain a huge boost to license design, making it more likely AI will accept your requests.
Tank Conversions – Gain equipment variants to convert obsolete tanks into. The AI will take this decision after 1938. In my playtests, AI does use them.
COMPATIBILITY
NO DLC required.
-DoD needed only for the refit tanks decision.
You'll have to test it yourself, but it should be compatible with any mod that doesnt change the tags of majors.
Kaiserriech/kaiserdux: https://steamcommunity.com/sharedfiles/filedetails/?id=2616808410&searchtext=IAM
Russian Translation https://steamcommunity.com/sharedfiles/filedetails/?id=2661157862
Contact Info and what the future holds
If this mod gains enough interest, I will update it in the future to include more tanks and plane models. I may also add decisions to gain historical tank designs and decisions to license equipment. Currently submarine imports are bugged so i hope to fix this in the future and add it back in.
This mod was originally developed to be in my other unreleased mod, New Far East. Join my discord to stay up to date with this mod and my other projects: https://discord.gg/SZzZNEpwTF
it's also the best way to contact me if you have a concern.
Special thanks to The Dream Team, specifically James ShadeO for helping me with much of my errors and code. You should check out their newest mod, Dreams of Austria.
Mod Thumbnail made by Oswald#0461
Tags: Buy Equipment, Purchase Weapons, Store, Guns, Lend-lease, Lend Lease, Imports, tanks, infantry equipment, decisions, generic, market, buy, sell, AI
Download
Revisions:
Old revisions of this mod are available below. Click the link to download.