Denmark +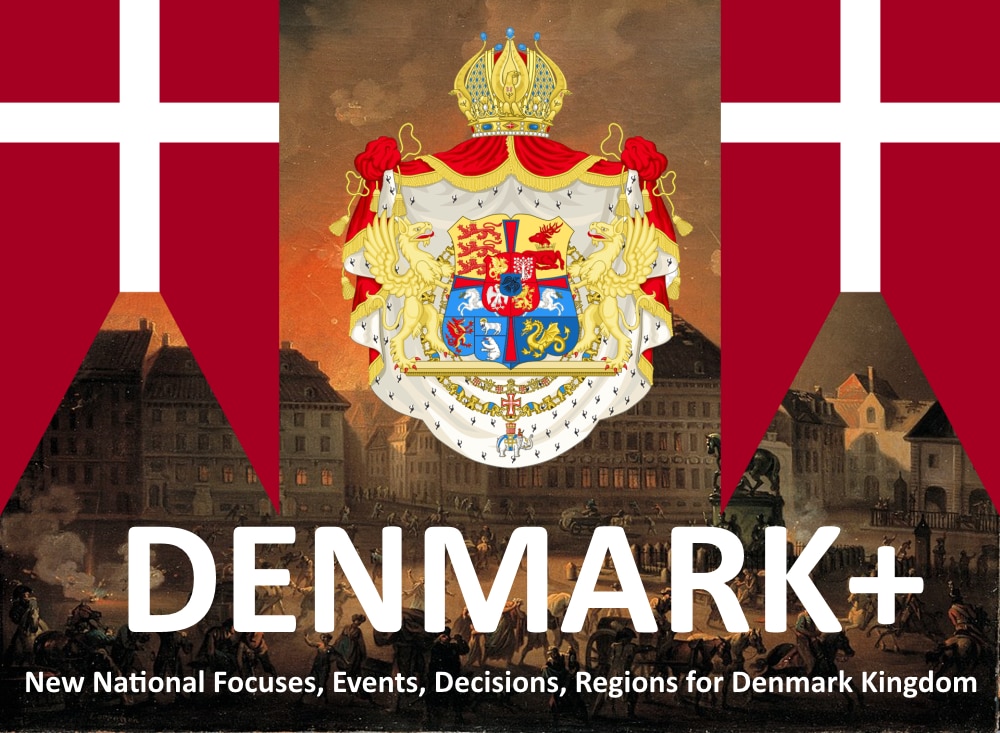 Description:
Welcome to Denmark +
This mod has English and Russian localization
Next update:
• Can you suggest
• Add new ministers
• Add portraits for ministers(100%)
• Add music
Denmark + adds:
• New National Focuses for Denmark
• Event for Denmark
• Decisions for Denmark
• States in Denmark and the Schleswig-Holstein edit
• National spirit for Denmark
• Ministers for Denmark
This is my first mod, I spent 2-3 weeks for 4-6 hours on it, and I ask for sound criticism.
I hope you enjoy playing with this mod)
And thanks for the feedback!
National focuses:
This mod has path for:
• Monarchy
• Fascism
• Democracy
For Russian speakers:
В данном моде я сделал русскую локализацию, но из-за моей из-за моей неопытности, я не смог нормально локализовать ивенты, поэтому все на русском в моде, кроме ивентов так, что прошу понять.
Download
Revisions:
Old revisions of this mod are available below. Click the link to download.