Change Capital (via Decisions)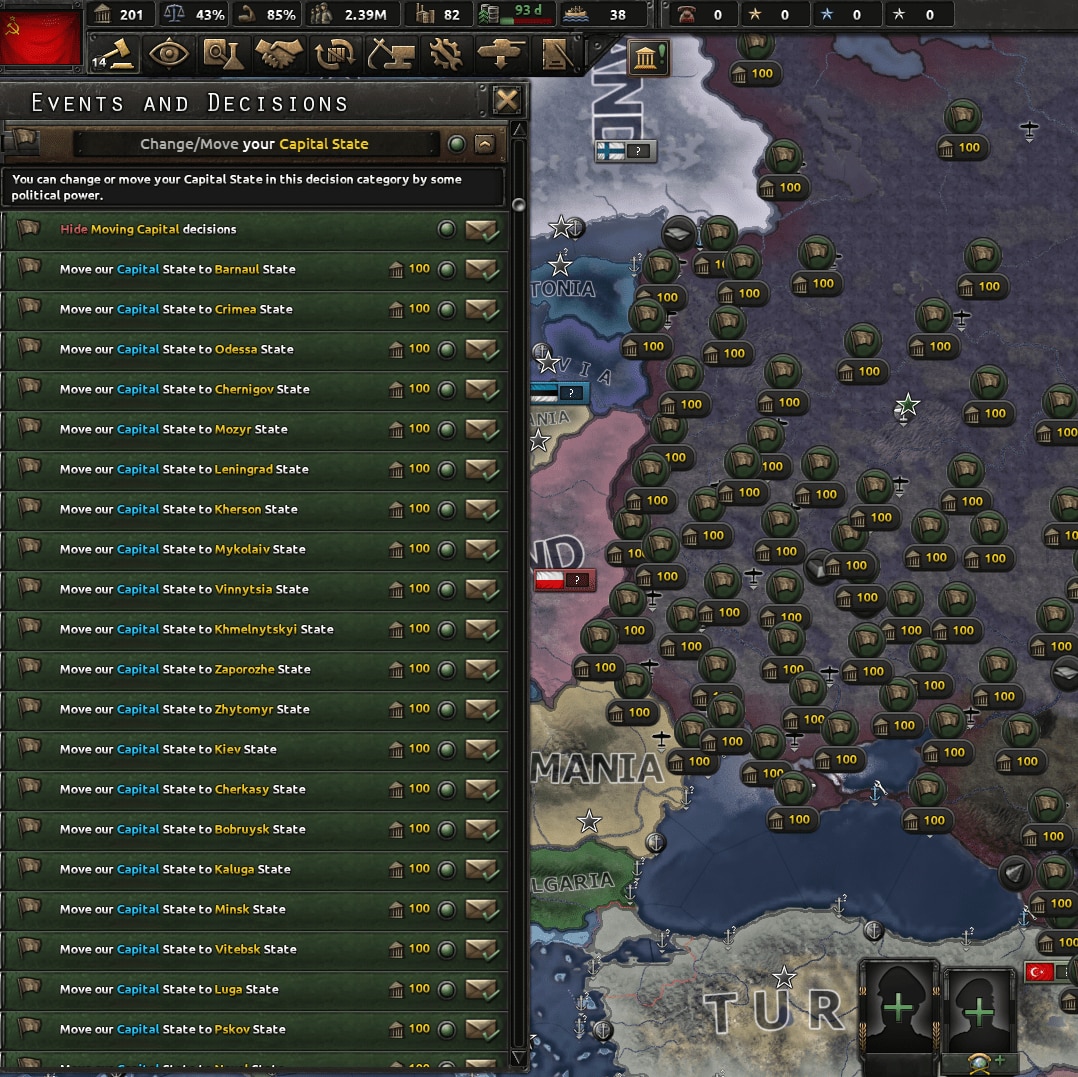 Description:
What does this mod?
Simply, you can change your capital for a cost of 100 pp. I did this mod since I will need this feature in my next mod; I thought I should share this separately so people can use this feature without being obliged to use 'the mod'. (yep I'm currently trying to make a 'different' mod)
Requirements:
– You can only move your capital to your 'Core States'
– The state that you want to move your capital, should be owned by you, and must be fully controlled by you!
Compatibility?
Since I didn't change any of vanilla file in this specific mod, it should work with every other mod, and even in multiplayer games, it shouldn't create any conflitcs.
Also, take a look at my other stuff, you may find something appealing to you