Aigle2's Stats Graphs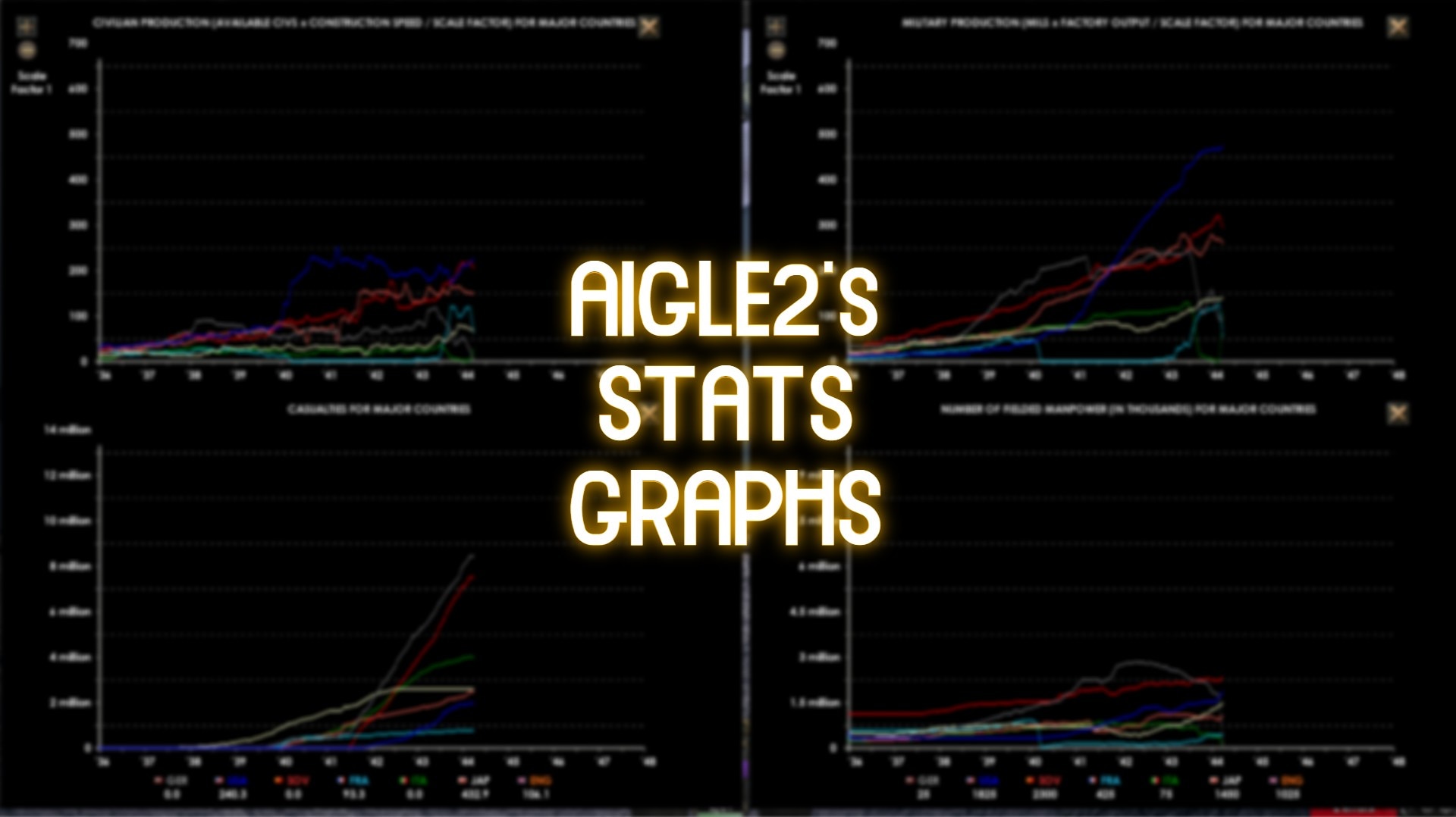 Description:
Built using the wonderful "Flaxbeard's hoi4-scripted-graphs" framework : https://github.com/Flaxbeard/hoi4-scripted-graphs
This mods adds the ability to see stats as a graph for major nations. There has been no noticeable performance impact in my tests.
There are currently 5 graphs :
– Civilian production (takes into account CIVS number and construction speed)
– Military production (takes into account MILS number and factory output)
– Deployed manpower
– Casualties
– Fielded equipment ratio graph
You can access the graph through decisions, ONLY when in debug mode. If playing MP, the mod registers the data, and you will be able to see the graphs when you open the save in SP.
More graphs are planned, I would be glad to accept help for a gfx improvement.
You can use my mod in your own and/or edit and improve it, you just have to give me credits.
Scaling :
– Some graphs have the scaling option during visualization, please do not go under 0.125 as it will cause calculations issues with the decimals (HOI4 engine issue) and decrease precision.
Compatibility :
– Should work with any historical mod (Majors TAG). If a mod changes price of ressources, or majors tags, this mod would require an edit (very simple) to make it compatible.
Known issues :
– Mod stops working if Uruguay disappears. (Done for performance reasons, can be changed in the code in on_actions file)