Countdown to Weirdmageddon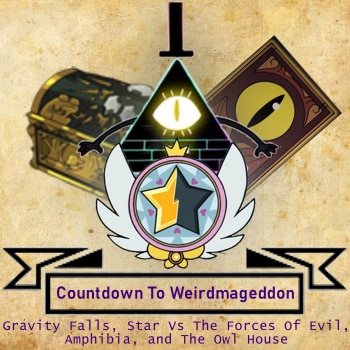 Description:
Current CtW Version: 0.1.2 (Release January 08, 2022)
Current HoI4 Version: 1.11.4
Recommend using DirectX 9
There is a vast multiverse out there. And now, the Countdown to Weirdmageddon has begun!
Countdown to Weirdmageddon is a Hearts of Iron 4 Total Conversion Mod centered around the popular Disney shows of Gravity Falls, Star vs the Forces of Evil, Amphibia, and The Owl House. Here, CtW aims to bring about a unique retelling of the stories of the shows all interwoven in a grand story line connecting Earth 42' to the multiverse. With it, you get to lead the nations of the multiverse, following the stories of the original shows, or explore new paths and what-ifs in an ever-changing multiverse.
But whether you're exploring the forest of Cascadia, strolling the cornfields of Mewni, jumping from lily pad to lily pad in Amphibia, or escaping unknown dangers on the Boiling Isles, many forces are preparing their own endgame. Survival, Conquest, Unity, or Total Destruction, your actions may very well shape Weirdmegeddon. And remember, while the multiverse may seem to be converging on these dimensions, there's many others ready to enter the fray.
Current Features
A New Map of North America and the worlds of Mewni, Amphibia, and the Boiling Isles
New Focus Trees, Events, and Ideas for playable nations
Playable Nation: The Mystery Shack
Playable Nation: The Butterfly Kingdom
Future Plans in the works
Continued Development and Refinement of the Map
New Nations and Stories in Amphibia and the Boiling Isles
Continued Development of Earth and Mewni Nations
Come join us on Discord [discord.gg]for the latest news as the CtW Dev Team continue work on all the new happenings in the multiverse. Interested in joining the CtW Dev Team? Come on by at the discord and help us bring about Weirdmageddon!
Also, as part of a Federal Paranormal Investigations public broadcast, please do not talk to any strange yellow triangles and DO NOT take their financial advice.
Download
Revisions:
Old revisions of this mod are available below. Click the link to download.