Better States 0.3 (UMC Submod)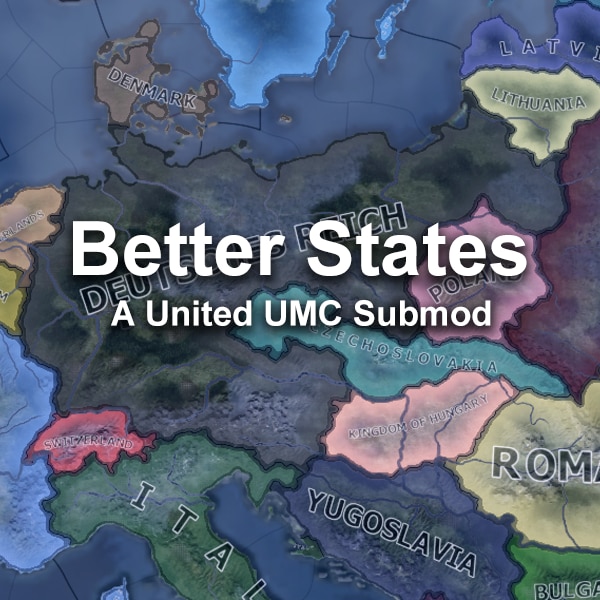 Description:
Welcome to Better States 0.3, the state rework Submod for United UMC!
Better States is a United UMC Submod that allows you to recreate historical borders in Europe and parts of Asia and Africa.
Have you ever wanted to have the correct Greater Germany borders while using UUMC but been thwarted by vanilla states? This mod fixes that by adding new states to the map!
Mod Features
Historical Greater Germany borders.
Historical Slovenia partition borders.
Historical 1939 Polish partition borders.
Historical Yugoslav partition borders.
Update 0.3 Changelog
> Divided New England and Maryland into real states.
> Fixed Sudetenland and Zaolzie borders.
> Fixed Reichskommissariat Ostland and Ukraine borders.
> Added Romanian Transnistria borders.
> Resized Gibraltar to be more accurate.
> Some other minor changes.
Download
Revisions:
Old revisions of this mod are available below. Click the link to download.